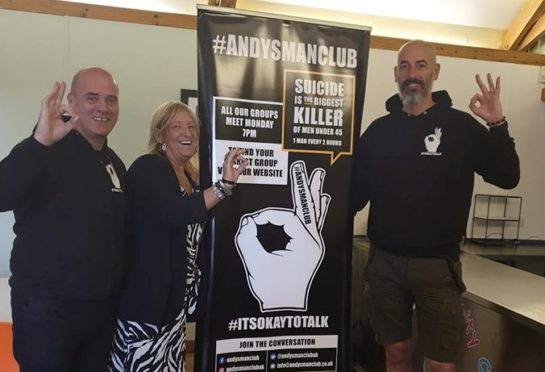 A new weekly club to combat suicide among men by offering support and friendship, is to meet for the first time in Glenrothes.
Andy's Man Club, a volunteer support group, will meet at Collydean Neighbourhood Centre on Monday evening, providing an open door and a friendly face for men over 18 years old who may be suffering from mental health issues or struggling with the rigours of life.
It's formation comes amid the call for more to be done to tackle the growing problem of suicide among men in the UK.
Suicide is now the biggest killer of men under 45, with one very two hours taking their own life.
Rose Duncan, centre manager, said it is vital a safe haven can be provided to ease the struggles faced by young men in the area. The facility is being offered for use without charge.
She said: "It's a subject close to my own heart and it was vital we have something like this in Glenrothes, especially as it will coincide with the annual International Suicide Prevention Day.
"Women are more likely to talk to each other about their problems, whereas men have traditionally bottled things up.
"It's time we say to men that it's no longer taboo to open up, to talk out feelings and to be open with other men about problems and mental health issues."
Andy's Man Club was set up by former rugby league professional Luke Ambler after the death of his 23-year-old brother-in-law Andy Roberts in 2016.
What started as a small gathering in Halifax has blossomed into a rapidly growing network of clubs and a social media following of close to 40,000.
The Dunfermline branch, one of only a handful in Scotland, attracted more than 80 members in its first week, with a quarter living in Glenrothes so Rose invited the Dunfermline organisers, Alex McClintock and Adam Allison, to form a Glenrothes club.
Adam said: "The club is open to any man who is going through a storm, been through a storm or just wants the help like-minded men to get through life
"We are a peer-to-peer support group who have a brew and a chat and challenge some of the stigmas of mental illness and the perception that men don't talk.
"The desire is to become a part of the local community, helping to transform lives by giving men the opportunity to talk and share their experiences with other men."
Andy's Man Club in Glenrothes takes place at Collydean Neighbourhood Centre on Monday, September 9 between 6 and 9pm. All are welcome to attend.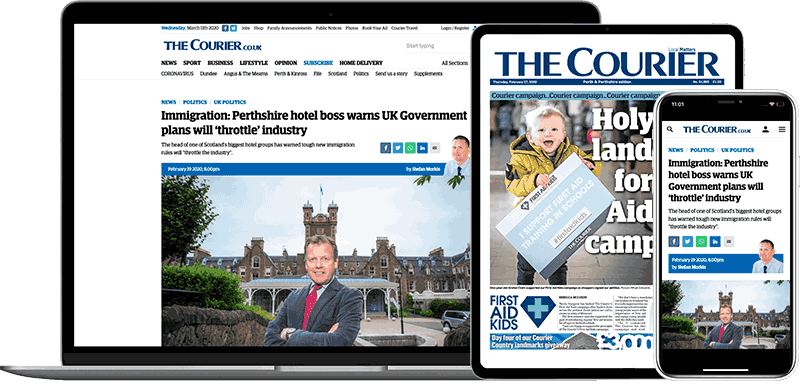 Help support quality local journalism … become a digital subscriber to The Courier
For as little as £5.99 a month you can access all of our content, including Premium articles.
Subscribe