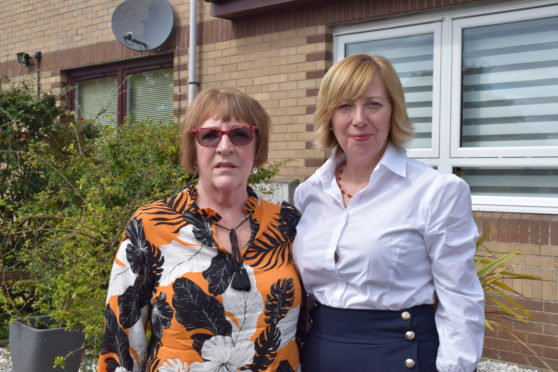 A widow has blasted government pension changes for making her life "absolute hell" after the death of her husband.
Ann Erskine, from Cowdenbeath, was one of hundreds of 50s-born Fife women who attended public meetings organised by Kirkcaldy and Cowdenbeath Labour MP Lesley Laird to raise awareness of pension injustice.
Many who assumed they would receive a state pension when they reached 60 were left in financial limbo after the government suddenly raised the age of eligibility to 65/66.
Ann lost her 73-year-old husband George in 2014 and was told just three days later to sign on at the Job Centre and look for work.
She said: "It was absolute hell. I lost my husband, I had no money, I lost my home.
"I had given up my job nine years earlier to care for my husband but because he was over 65 years-old, I was entitled to no carers' allowance and when he died, because I had a small private pension, I was entitled to no benefits.
"I'd paid 44 years of National Insurance since leaving school but that didn't count when it mattered most.
"I was just a number to them, I wasn't a human being."
Ann, then aged 61, was forced to rack up thousands of pounds of debt to make ends meet, eventually leading to an Individual Voluntary Arrangement (IVA) which left her unable to seek credit for several years.
She said: "It was purgatory.
"I didn't get any sleep at all, and the constant financial worry played havoc with my mental and physical health.
"I now have an aneurism in my brain and had a mini-stroke due to stress. It's the cumulative impact.
"I had to go and ask my mum and dad for money – that was my last resort – and I'll be forever grateful to them, but no-one in their 60s should be asking parents for money.
"This is the kind of poverty this government puts women through who have worked all their lives."
According to Mrs Laird MP, state pension age changes have impacted around 5,500 women in the Kirkcaldy and Cowdenbeath constituency.
The MP is currently helping set up a local branch for the Women Against State Pension Injustice (WASPI) campaign and is urging more women to lodge a complaint with the DWP.
She said: "Ann has bravely spoken out about her own experience in a bid to reach out to others and raise awareness, and I hope when people read her story they understand how inhumane these changes are.
"People think the welfare state is a safety net for people in times of need but, cruelly, too many women they discover they are entitled to nothing – despite the fact that many have worked all their lives, raised children and cared for their parents.
"A judicial review, launched by the Back to 60 campaign, is currently considering whether the pension age changes were unlawful and a verdict is expected to be reached soon.
"I would urge everyone affected, therefore, to lodge a complaint with the DWP now. My office would be happy to offer advice on this."
Mrs Laird is also urging pensioners to claim Pension Credit payments after it emerged that nearly 2,200 older people are not claiming an estimated £5.7m in the constituency each year.
A DWP spokesman said: "The government decided more than 20 years ago that it was going to make the state pension age the same for men and women as a long-overdue move towards gender equality, and this has been clearly communicated.
"We need to raise the age at which all of us can draw a state pension so it is sustainable now and for future generations."
The DWP says that means-tested support is available, if needed, for anyone experiencing difficulty.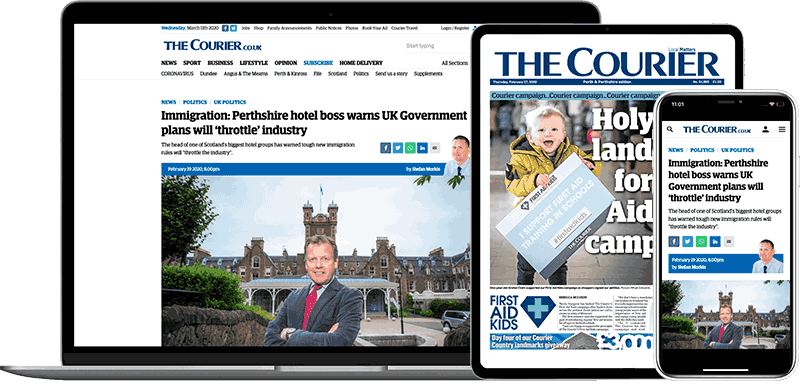 Help support quality local journalism … become a digital subscriber to The Courier
For as little as £5.99 a month you can access all of our content, including Premium articles.
Subscribe