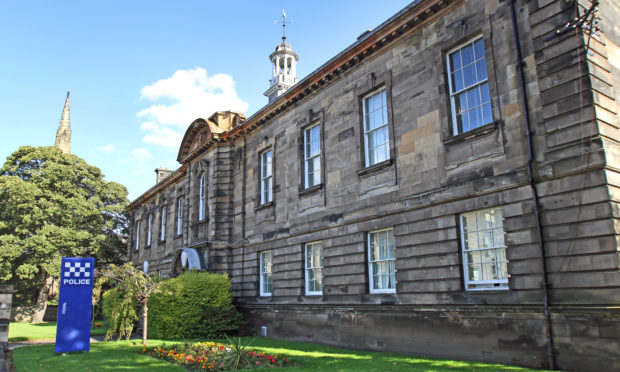 A prisoner who smeared excrement on the walls of his cell and performed a sex act in front of a police officer will spend more time in jail.
Andrew Ashcroft, 40, staged a dirty protest in frustration at being handcuffed for an extended period.
He was in custody in Kirkcaldy Police Station when he committed what Sheriff James Williamson described as an "odious crime".
Ashcroft, a prisoner in Edinburgh, was sentenced to a further 15 months in prison and placed on the sex offenders register for 10 years.
He admitted behaving in a threatening and abusive manner by defecating on a cell floor, smearing faeces on cell walls and windows and making homophobic and racist remarks on February 5, while on bail.
He also admitted making sexual remarks to a male police officer and performing a sex act while in his presence.
Ashcroft, previously jailed for assault and robbery, had been taken into custody and transported to hospital as it was believed he was concealing drugs.
His solicitor said that Ashcroft had been in handcuffs from when he was taken to hospital to his return to the cells and into the early hours of the morning.
He said: "He had been in custody for a long time. He shouldn't have behaved as he did but it was due to a level of frustration."
During an earlier hearing at Kirkcaldy Sheriff Court, Ashcroft had been restrained by security officers when told his name would be added to the sex offenders register.
On his return for sentence he was led away quietly by officers after being told of his jail time.