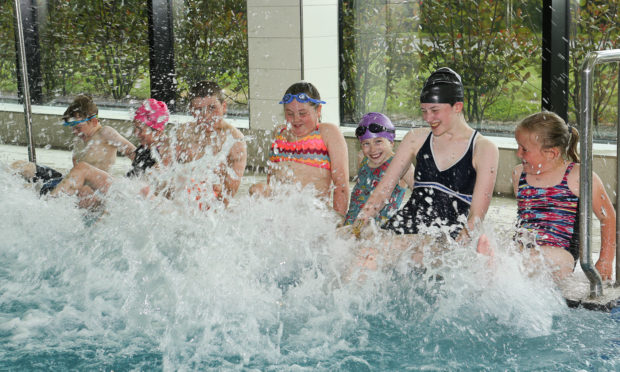 Fitness fans and families in Cupar and St Andrews have reacted with fury to plans to close leisure centres early at weekends and curtail opening hours during the week.
Fife Sports and Leisure Trust has blamed budget pressures for the decision to reduce opening times by 12 hours across the week at Cupar Leisure Centre and nine at the East Sands Leisure Centre in St Andrews.
The biggest change will see both facilities close at 2.30pm on Saturday and Sundays instead of 5pm, while tweaks at either end of weekdays have not gone down well with some gym members.
Users have branded the alterations, which will come into effect next month, "shameful", and have called on membership rates to be reduced as a result.
Wendy Watson, chief operating officer for Fife Sports and Leisure Trust, said the changes had been agreed following consultation with staff.
She said: "Despite consistent prudent financial management, the trust must now balance its budget with the funding level recently announced by Fife Council.
"The funding package, coupled with projected income which can be generated from centres and their programmes means the trust will not be able to maintain the current levels of existing services.
"This will inevitably affect the opening hours at some sports and leisure facilities across Fife.
"As a charitable trust, we have a responsibility to ensure the financial sustainability of our programmes and facilities for the benefit of the wider community.
"Any decision to change any aspect of our service delivery is taken with the objective of ensuring programmes and services are available for a range of users, as, unlike a private operator, we are committed to providing programmes and facilities for all ages and abilities."
The trust stressed the reduction of opening hours has been targeted at times which, in the main, are outwith the core peak operating periods and safeguard times for community activities for older adults and children, for example health classes and children swimming lessons.
The decision also takes into account operational requirements for staffing and health and safety requirements that are mandatory when operating a sport and leisure facility.
However, many have already voiced their displeasure.
Jack Baker, who uses the East Sands Leisure Centre, said the news was "extremely disappointing".
He said: "The weekend hours are ridiculously short.
"I would expect prices for memberships to fall in line with this now lacklustre service, however I am sure that won't be the case."
Caroline Nicoll said: "Surely more people take their kids swimming at the weekend?
"These times are a bit ridiculous for the weekend, especially for working parents."
The trust has confirmed the cut in opening times will have no impact on monthly membership costs, although it has pointed out that membership gives people access to nine pools and centres across the region.
Revised opening hours:
Cupar Leisure Centre
Monday 7am to 9 pm (previously 7am to 10pm)
Tuesday 9am to 10pm (previously 7am to 10pm)
Wednesday 9am to 9pm (previously 7am to 10pm
Thursday 9am to 10pm (previously 7am to 10pm)
Friday 7am to 8pm (previously 7am to 9pm)
Saturday and Sunday 8am to 2.30pm (previously 8am to 4pm)
East Sands Leisure Centre
Monday 8am to 10pm (no change)
Tuesday 7am to 9pm (previously 6am to 10pm)
Wednesday 8am to 9pm (previously 8am to 10pm)
Thursday 7am to 10pm (no change)
Friday 9am to 9pm (previously 8am to 9pm)
Saturday and Sunday 8am to 2.30pm (previously 8am to 5pm)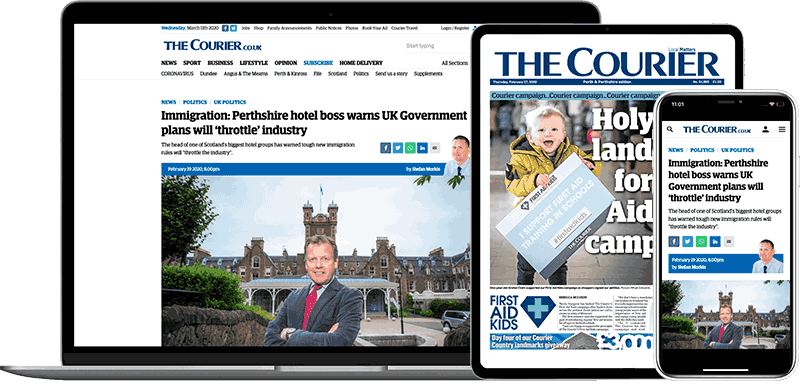 Help support quality local journalism … become a digital subscriber to The Courier
For as little as £5.99 a month you can access all of our content, including Premium articles.
Subscribe