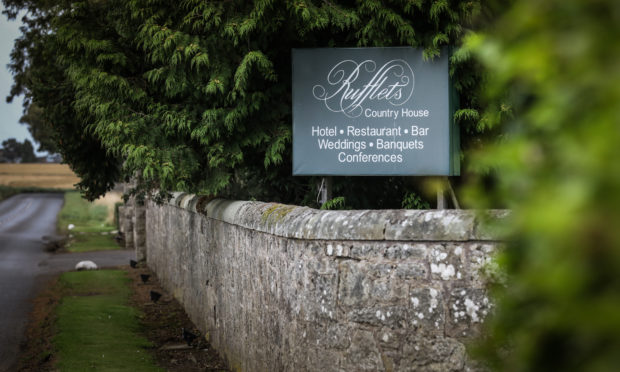 A luxury St Andrews hotel has found itself at the centre of a religious row amid claims a Muslim woman was denied a job because of her beliefs.
Fatima Elfakri has criticised management at Rufflets St Andrews after she was turned down for the position of food and beverage server following an interview earlier this month.
Ms Elfakri alerted the interviewer to the fact that she was unable to serve alcohol or pork on religious grounds.
She was shocked to receive an email which praised her interview performance but added she was not suitable for the role.
It said the hotel did not have enough staff to enable her to avoid duties which offended her religion.
The hotel denies it acted unfairly but Ms Elfakri, who currently works as a waitress elsewhere, believes its stance may breach employment laws.
She said: "It was brought to my attention that my 'beliefs' were the main factor to which the Rufflets Hotel declined my job request, even though they were fully aware of my capabilities as a waitress.
"As a Muslim and a person of colour I find their reasoning extremely disheartening and I did not expect this offensive behaviour from such a well-known and successful company. This type of behaviour will not be tolerated now and it won't be tolerated in the future.
"They would not be able to discriminate against a disability or someone with a different sexual orientation."
Family-owned Rufflets' many accolades include AA Scottish Hotel of the Year 2015/2016, four AA Red Stars, two AA Rosettes and four VisitScotland Gold Stars.
Stephen Owen, general manager, said: "Having interviewed Fatima, we sat and discussed how we, as a small team, could make adaptations to the way we serve food to our clients across all areas and after deliberation, it was felt that we would not be able to make the necessary changes to prevent her being placed in a difficult and awkward situation.
"In 2017, we employed a member of her immediate family, who had applied for a role in our housekeeping department.
"At that time, with knowledge of her faith, we looked at how we could adapt how we work in that area, and were able to make reasonable adjustments to her role so to avoid putting her in difficult and awkward situations.
"This is something that we achieved, and the family member took up the role with us."
Mr Owen added the hotel has since been in direct contact with Ms Elfakri to explain its position and said it had enquired if she would be keen on a job at Rufflets if a suitable position was available in another area.
He said: "We are disappointed that as a long-established local business who have over the years employed many individuals of different religion, race, age, gender and sexual orientation, that we now being accused of acting unfairly."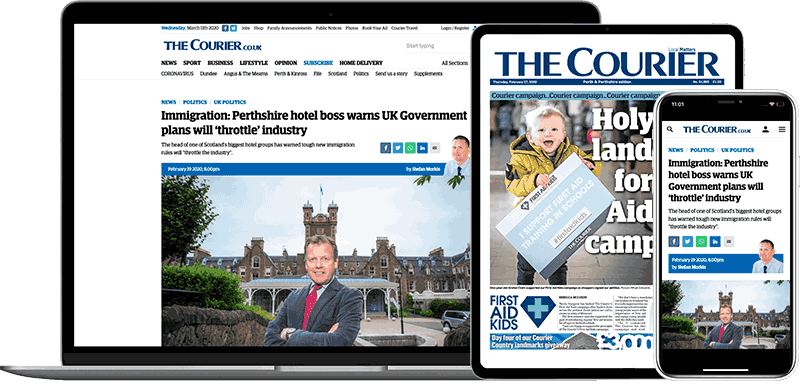 Help support quality local journalism … become a digital subscriber to The Courier
For as little as £5.99 a month you can access all of our content, including Premium articles.
Subscribe