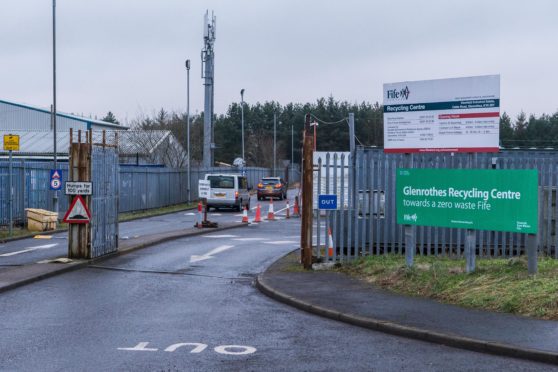 Fife Council has decided to soften its policy on double-axle trailers after receiving a small number of complaints in relation to a ban introduced last year.
The authority's access policy for household recycling sites was discussed by councillors.
They decided people should be allowed into recycling sites with double-axle trailers provided they fill out a declaration form assuring the council they are disposing of household waste.
It brings the rules for householders with double-axle trailers in line with those for single-axle trailers.
Ross Vettraino, convener of Fife Council's environment and protective services committee, said the small numbers involved were taken into account.
And he said access at the sites would be monitored, with number plate recognition technology allowing the council to identify commercial users abusing the sites and disposing of waste without paying.
"That situation could be managed given the small numbers provided.
"What we're seeking to do is to regularise the position at the household recycling centres in the best interests of the council and the community that it serves.
"We agreed to allow access by double-axle trailers in the absence of payment subject to a written declaration that the waste is not for commercial use.
"It's under review. If we catch people deliberately trying to get round this, the committee will review its position."
He added: "Monitoring of situations such as this will become easier as we get used to employing the automatic number plate recognition system that we're putting in place.
"Exceptions, and I class an exception as somebody coming in with domestic waste half a dozen times a week, will be thrown up and we can start asking the right questions of the right people."
For every tonne of commercial waste deposited at recycling sites without a payment to the council, the authority is left £120 out of pocket, taking into account haulage costs, disposal costs and landfill tax.
Mr Vettraino said the council also had a duty of care to ensure it was handling waste within the requirements of the law.
In October 2017, disposal of commercial waste at Fife recycling sites was said to be costing the council nearly £2 million.
A double-axle trailer ban was among a raft of measures approved by the council last year aimed at targeting traders who were using the sites to get rid of commercial waste without paying.
Meanwhile, the tonnage of material brought to the sites fell by 24.5% between 2017 and 2018.
Robin Baird, chief operating officer of Resource Efficient Solutions, which operates recycling centres on behalf of the council, said: "The volume of waste we are handling has decreased with the new measures."
"In addition to that, a lot of the private sector waste management companies in Fife are noting an increase in the waste coming to them from genuine commercial usage."
The committee heard that seven complaints had been received by the council in relation to the double-axle trailer ban between January and June this year, which was described as low in relation to the 500,000 visits to the sites.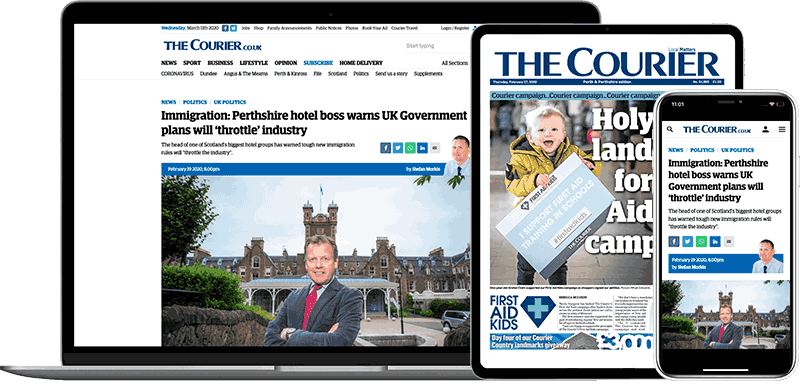 Help support quality local journalism … become a digital subscriber to The Courier
For as little as £5.99 a month you can access all of our content, including Premium articles.
Subscribe