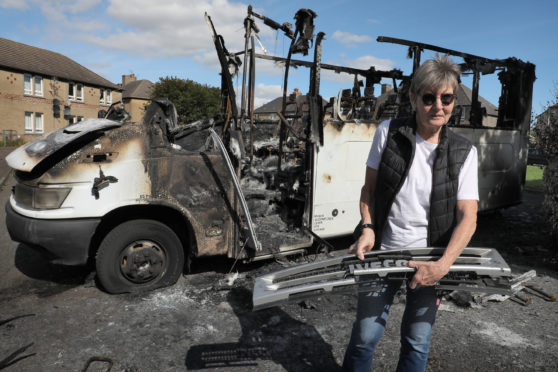 Police investigating a fire which destroyed a minibus used by disabled children in Fife say they are following a positive line of inquiry.
The vehicle owned by the MyBUS social enterprise in Leven was torched by fireraisers early on Saturday morning.
A spokesman for Police Scotland confirmed the fire was being treated as suspicious, adding: "Police in Fife are investigating after a minibus was set alight in Herriot Crescent, Methil, during the early hours of Saturday September 7.
"Officers are following a positive line of inquiry."
The minibus set alight by vandals was used by MyBUS for its contract with Fife Council to take children with complex additional needs to Hyndhead School.
MyBUS, led by Mary Parry, also provides transport to its Scoonie Sunshine Club three days a week, to bring people who might otherwise become socially isolated to Scoonie Bowling Pavilion for lunch.
In total, the organisation provides community transport to more than 20 groups, as well as distributing donations of food to people in need.
Councillor Ken Caldwell, the SNP convener of Levenmouth area committee, said: "Mary and her team do fantastic work in the local community, to get people out and about to socialise so they feel less isolated."
It is the latest incident to hit Levenmouth, which has been a hotbed of wilful fireraising.
In June last year, it was revealed that fireraising spiked between 2017 and 2018, with more than four blazes started every week.
It triggered a raft of measures to tackle the problem, including two dedicated officers being posted at Methil until October to address anti-social behaviour including fireraising.
While the number of fires increased by 22% in the year to April, in May and June this year efforts appeared to be paying off when incidents fell by 55%.
Mr Caldwell said he expected the benefits of having the dedicated officers in place to continue after next month.
"The police officers will still be there, but they won't be solely dedicated to tackling antisocial behaviour.
"However, they have built up a rapport and intelligence. They know the small group of people involved and it will still be part of their role.
"We don't want to start back at square one again next year."
Local Labour councillor David Graham urged anyone with information about the minibus fire to contact Police Scotland.
He said: "Anti social behaviour including fireraising has been a major issue for our community over recent years.
"As well as being a nuisance for our community it is also incredibly dangerous for surrounding residents and to the perpetrators themselves."
Anyone with information is asked to contact police on 101.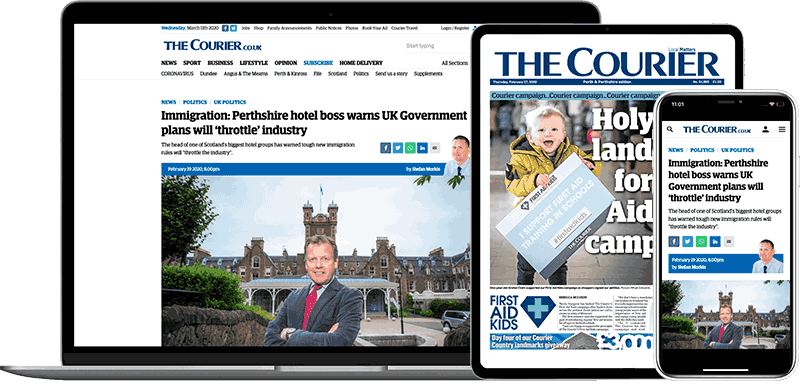 Help support quality local journalism … become a digital subscriber to The Courier
For as little as £5.99 a month you can access all of our content, including Premium articles.
Subscribe