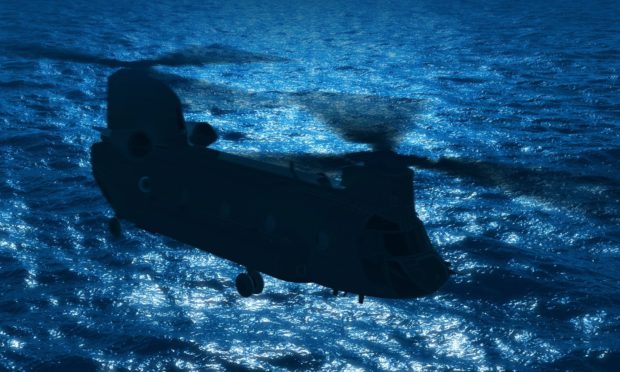 People across Tayside and Fife have been woken up by loud rumbling and aircraft noises through the night.
Dozens of residents from Dalgety Bay to St Andrews say they were woken in the early hours of Tuesday morning to the sounds of low-flying helicopters, and the roar of aircraft engines.
Loud bangs and helicopter movements were also witnessed in Kinghorn, while a number of Chinook helicopters have also been seen transporting troops across Fife in recent days.
It comes as the MoD continues its military training exercises across the region throughout September, centred mainly around the former RAF Leuchars site and Inchcolm Island in the Forth.
'24-hour flight operations' planned during three-week military exercise in Fife
Further afield, Gin Head Radar station in North Berwick and Glen Clova in Angus are also being used for what has been described as, a 'medium sized exercise'.
Glenrothes resident Anna-Marie Meek from Stenton said she was woken at 4.15am to the loudest aircraft noise she had ever experienced.
She said: "The noise of a helicopter was so loud I thought they were about to land in my garden.
"I was expecting troops to go past my window. It only lasted a matter of seconds but it was so intense, I'm surprised anyone could have slept through it.
"I understand and accept the military have to train but it does seem particularly odd that they have needed to fly so low over a built up urban area like Glenrothes"
A Dalgety Bay resident, who did not want to be named, said she was woken at 4am by the sound of a loud thudding noise overhead.
"I've lived in the Bay for 40 years and seen dozens of military and emergency helicopters but never anything this loud, it was terrifying.
"I jumped out of bed but despite the noise I could see very little other than two red aircraft lights. The whole house shook it was that loud and that low."
People on the coast of Tayside have also reported hearing the loud military machinery.
It is the second time in two years that the MoD have used Fife as the backdrop for a series of military manoeuvres.
In 2017 Chinook helicopters were used to land troops on Inchkeith Island as part of  a series of training exercises.
A statement from Leuchars Station, now a Army base, said there will be four days where 24-hour flight operations will take place during the training, with both fixed-wing and rotary aircraft used during the three-week period.
The exercises are scheduled to continue until September 21.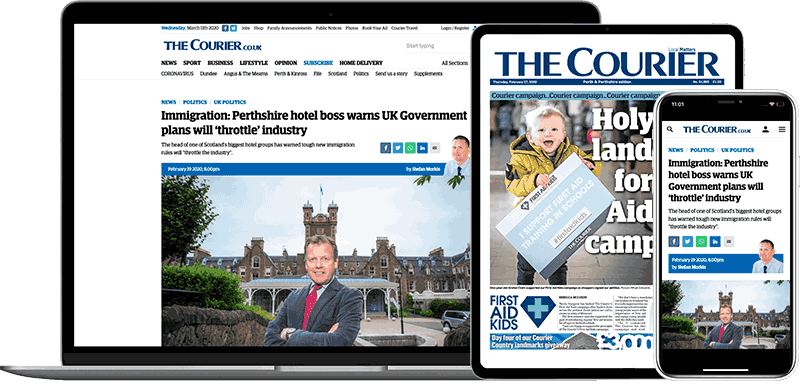 Help support quality local journalism … become a digital subscriber to The Courier
For as little as £5.99 a month you can access all of our content, including Premium articles.
Subscribe