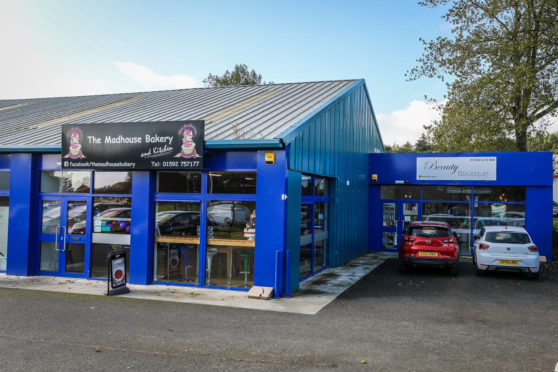 Cruel thieves have been branded "the lowest of the low" after stealing a children's cancer charity collection box from a Glenrothes bakery.
The theft happened late on Monday following a break in at the Madhouse Bakery on Woodside Road.
The culprits broke through a rear door before making off with the charity collection tub and a jar containing the staff's tips.
The adjoining business – Beauty Boutique – was also targeted.
The collection box which was full and ready to be handed over is thought to have contained several hundred pounds donated by customers in support Fife charity, LoveOliver, which supports families of children with cancer.
"Whoever did this is the absolute lowest of the low," said owner Kelly Duncan.
"We can fix the breakages and get over the inconvenience but to steal from charity is truly the worst thing imaginable. It's the fact that someone has stolen this money knowing full well it was to help a children's charity, that is despicable.
"We were only saying this week that we must get the box back to the charity as it was full. Customers have been so supportive and dug deep for such a worthwhile cause and now that generosity has been cruelly take away."
Jennifer and Andy Gill set up the LoveOliver charity in 2011 soon after their baby son lost his battle against an aggressive form of cancer when he was just 24 weeks old.
Mrs Gill said the thieves had taken money that would have been used to support other families in difficult times.
"It's just shocking to see a business which has been so supportive of our charity be targeted in such a way," she said.
"The thieves will know full well what they have taken, they have now denied other families the support that money would have given."
Police say there is no link with a spate of similar break-ins in the area. Premises in Leslie and at Falkland Golf Club were targeted on the same evening.
A Police Scotland spokesperson said: "Following a break in at commercial premises in Woodside Rd, Glenrothes overnight Monday September 9 into Tuesday 10, and a number of other break-ins locally including Falklands Golf club and commercial premises in Leslie, we are appealing for witnesses and anyone who may have seen anything suspicious including vehicles or any other information which might help us with our enquiries.
"There is no suggestion as yet that these crimes are linked. If you have information then please call 101."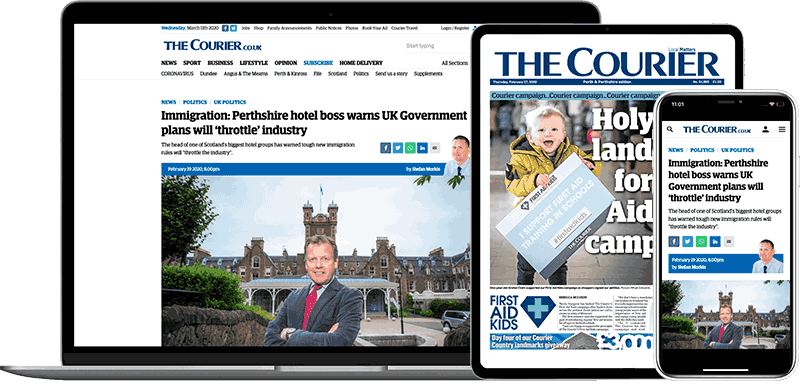 Help support quality local journalism … become a digital subscriber to The Courier
For as little as £5.99 a month you can access all of our content, including Premium articles.
Subscribe