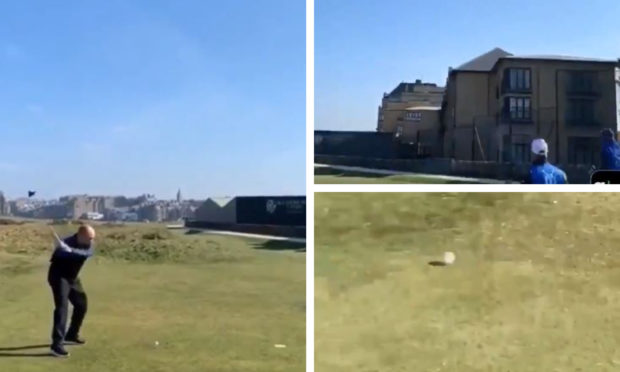 A golfer's awful attempt to tackle one of the most famous – and notoriously tricky – holes on St Andrews' Old Course has gone viral.
The man sets himself up to tee-off at the 17th hole – or Road Hole – before driving the ball straight on to the side of the resort's five-star hotel.
100 yards to hotel 3rd floor.. Net gain -15 yards ?? @thehomeofgolf @ladsgolf @nationalclubgolfer @golf_gods @golfwrx @golfposer #golfer #golf #funny #fore #funnyvid #social #socialmedia #golfcourse #golfstagram #goat #golfisfun #nailedit

Posted by Golfhubber on Friday, 5 April 2019
The golfer's friends laugh as the ball hits the side of the building and comes straight back, rolling to a stop just a few metres away from where he teed off.
The footage was first shared by Golfhubber in April but has resurfaced on a number of social media accounts in recent weeks.
The original post read: "100 yards to hotel 3rd floor. Net gain – 15 yards."
Lads Golf re-posted the footage on September 10 with the words: "How NOT to play the famous Road Hole at St Andrews."
How NOT to play the famous Road Hole at St Andrews…?? pic.twitter.com/DtFCPBHRSO

— Lads Golf ™ (@Lads_Golf) September 10, 2019
It is not known when the footage was filmed.
The Road Hole is regarded as one of golf's greats, and also one of its hardest.
Players must hit their shot above the "old sheds" in front of the Old Course Hotel, leaving them blind as to where it actually lands – which is either the road to the right of the fairway or a notorious bunker to its left.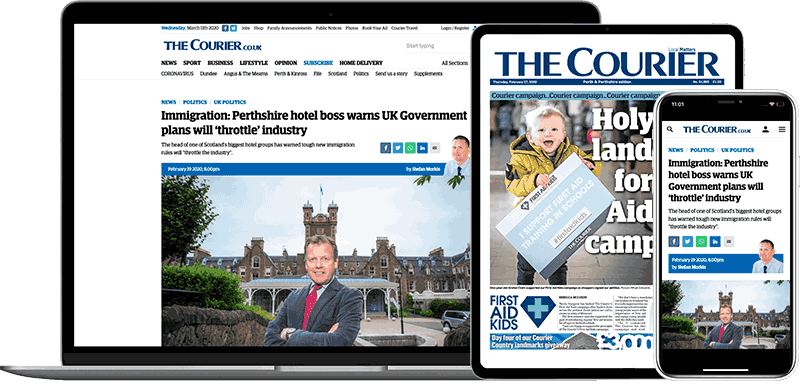 Help support quality local journalism … become a digital subscriber to The Courier
For as little as £5.99 a month you can access all of our content, including Premium articles.
Subscribe