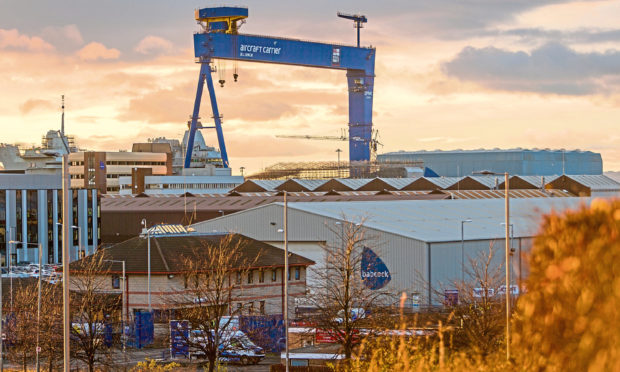 Rosyth dockyard is celebrating a massive jobs boost after Babcock won the race to build a new generation of Royal Navy frigates.
A Babcock-led consortium has been named as preferred bidder for the £1.25 billion contract for five Type 31e warships.
Rosyth, which has suffered job cuts, will carry out a large portion of the work.
As well as securing hundreds of jobs in Fife, more than 2,500 roles across the UK are expected to be supported, with work spread across yards.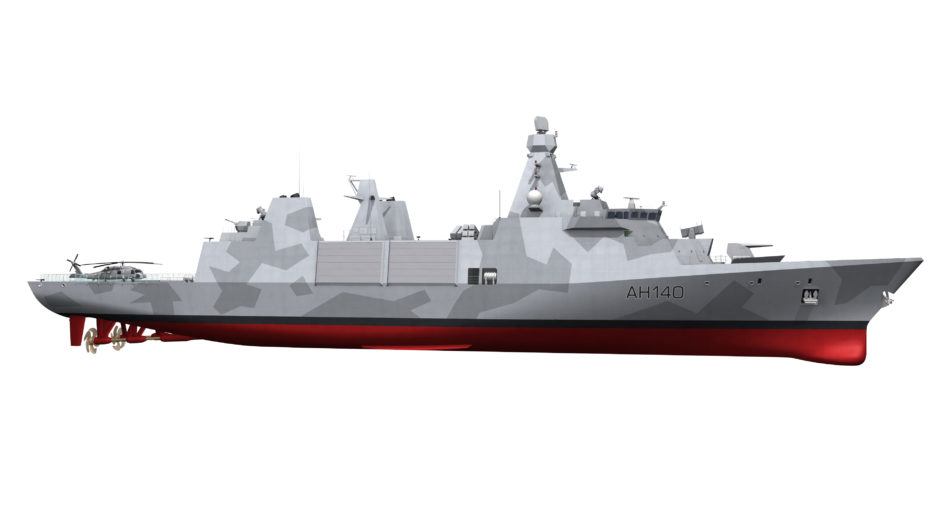 Some 150 new technical apprenticeships are also in the pipeline.
Work will begin immediately after the formal contract is awarded, hopefully by the end of this year. The first ship is due to be launched in 2023.
The news was hailed as a testament to Rosyth's workforce.
Unite regional industrial officer Bob MacGregor said it would secure hundreds of jobs for well over a decade, as well as bringing "substantial benefits" to the Fife economy.
"The contract award is in recognition of the highly skilled workforce at Rosyth and their dedication to making the yard a success."
Dunfermline and West Fife SNP MP Douglas Chapman added: "While we have been waiting a long time for this decision – and lost shipbuilding jobs along the way – we have made the case that the Rosyth workforce should get some reward for delivering the aircraft carriers."
Hailing the "world class" skilled workforce, Kirkcaldy and Cowdenbeath Labour MP Lesley Laird said: "It should have been a common sense decision to allocate the contract to Rosyth, but as we know common sense is not so common from this Government.
"In this case, thankfully, the right decision has finally been made."
The winning partnership also includes Thales and BMT, as well as Ferguson Marine, in Port Glasgow, and Harland and Wolff in Belfast – both of which are currently in administration.
Babcock chief executive Archie Bethel said the modern warships would deliver a new class of ship while offering communities and supply chains a wide range of economic and employment opportunities.
The Government has committed to buying at least five of the £250 million vessels.
Prime Minister Boris Johnson said he wanted to expand the UK "as a great shipbuilding nation".
What this delivered was high quality jobs for young people, and massive export opportunities of vessels "really helping the modern world".
Scotland's Economy Secretary Derek Mackay said: "This contract will secure work at Rosyth for the next decade and the awarding of this contract is a testament to the skilled workforce and expertise which we have in Scotland."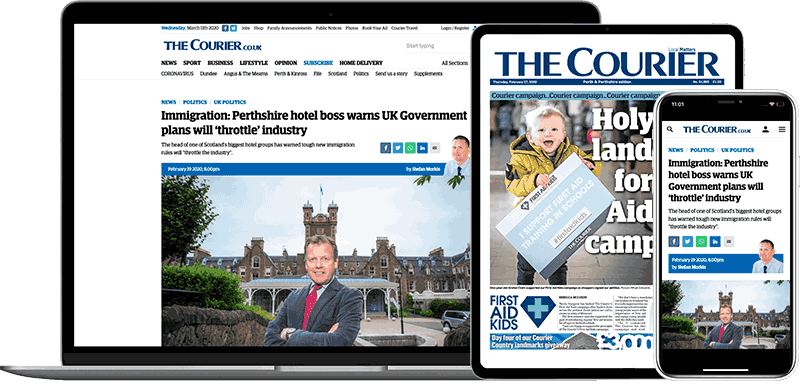 Help support quality local journalism … become a digital subscriber to The Courier
For as little as £5.99 a month you can access all of our content, including Premium articles.
Subscribe