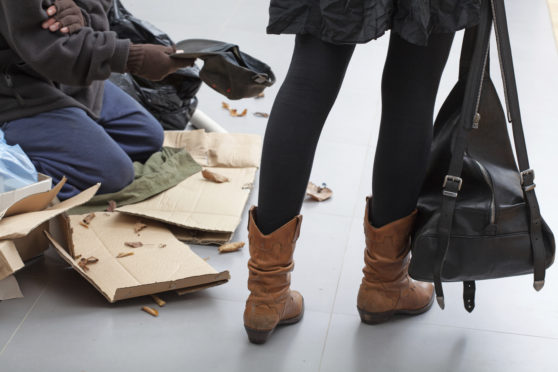 A shock rise in the number of homelessness applications received by Fife Council has sparked renewed concern services are struggling to cope with demand.
Aside from the fact applications lodged have increased from 2,400 to 2,600 in the past year alone, new figures suggest there are now currently around 1,200 people on the homeless waiting list, half of whom are in temporary accommodation or hostels while the other half make their "own arrangements".
The Courier has also learned there are fears there is a chronic shortage of properties suitable for larger families, with the average wait for couples with children said to be approaching nine months in 2017/18.
Around 300 children are in families waiting for housing and 72 cases have been waiting more than 12 months on the list, while the average number of days people are spending in temporary accommodation has risen from 59 in 2013/14 to just over 87 last year.
The worrying statistics have been revealed by Liberal Democrat group leader Councillor Tim Brett, who saidthe increase is a "matter of real concern" as it comes after several years of the numbers falling.
"I recently met one of the senior housing officers to better understand the situation and understand that the rise is partly caused by applications from single younger people (under 35) but also due to individuals and families in private tenancies where the tenancy is not being extended," he said.
"The council is doing a number of things to try and address this issue and additional Scottish Government funding of £524,000 has recently been made available for the council's rapid rehousing transition plan.
"Fife Council no longer uses bed and breakfast accommodation for the homeless but there has been a small increase in this in recent times."
Research carried out by the Fife Tenant Led Scrutiny Panel (FTLSP) found the average time in temporary accommodation was longer for households with children than for single people.
In 2017/18 the average for single parents was 165 days, for couples with children 261 days and for other households with children 226 days, while the average for single people was 154 days.
The FTLSP similarly identified that there is a group of about 35 households at any given time involved in repeat/'revolving door' homelessness, highlighting a  difficulty in providing the right accommodation and support to individuals in this category.
Labour councillor Judy Hamilton, convener of the council's community and housing services committee, said the council and its partners have made progress in reducing both the number of families and time spent in temporary accommodation, but admitted the pressure on services was "immense".
"Welfare reform and in particular Universal Credit is having an enormous effect on families and individuals, and continues to contribute to the increase in homelessness – not just in Fife, but across Scotland," she added.
"We continue to invest in our very ambitious Affordable Housing Programme – and with our partners and we're on track to deliver 3500 new affordable homes in Fife by 2022.
"Whilst this will alleviate homelessness in the long term the immediate situation is concerning.
"Officers are implementing a series of short-term operational actions to mitigate the increase in homelessness in Fife including efforts around the prevention of homelessness, increasing the number of permanent lets to homeless people by the council and housing associations, and increasing the availability of temporary accommodation."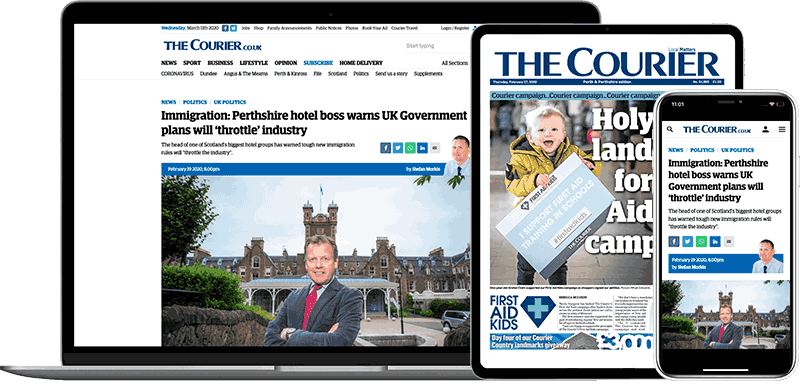 Help support quality local journalism … become a digital subscriber to The Courier
For as little as £5.99 a month you can access all of our content, including Premium articles.
Subscribe