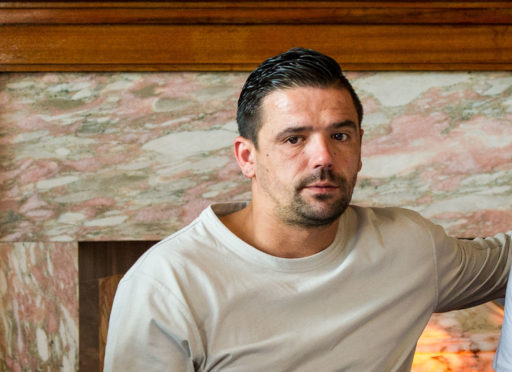 Former Rangers, Dundee and Raith Rovers star Nacho Novo has told how his home had to be guarded by police for a week following sinister death threats from the IRA.
The 40-year-old ex-striker revealed that the terror group "wanted to come and shoot" him just weeks after he joined Belfast club Glentoran in 2016.
The Spaniard was forced to miss training as security was improved in the wake of the threat, and Novo effectively found himself under house arrest as the Police Service of Northern Ireland (PSNI) investigated the chilling messages.
However, Novo refused to flee Ulster and played a league match for his club just 10 days later, with club chairman Stephen Henderson praising his "very deep sense of character" despite going through an "unnecessary and unacceptable ordeal".
Speaking to The Scottish Sun, Novo admitted the death threat had affected him, but said his upbringing in the town of Ferrol, Galicia, had helped him get through a difficult period.
"You always have a fear," he said.
"You're always looking and thinking about what could happen.
"But I'm not scared about no-one, it's just simple.
"I grew up in a hard place, I always looked after myself. I'm not even bothered with that.
"If something is going to happen, it happens. That's how you need to deal with it."
Novo, who suffered a heart attack last year after playing in a Legends tournament in Germany, was speaking as part of a campaign aimed at curbing unacceptable abuse of players on and off the pitch in the wake of some shocking recent incidents.
Scottish football was rocked last season by several instances of sectarian and racist abuse, missiles being thrown and fans attacking players on the pitch, and only a few weeks ago Celtic captain Scott Brown was confronted by a fan mocking the death of his sister.
Novo himself was targeted at Belfast Airport last year by a Celtic fan who said: "I hope you die in your sleep."
"At the end of the day, we are all humans — we have families, kids," Novo added.
"I'm sick of that stupidity. I learned a lot about life in Scotland and about people on both sides.
"We need to stop and enjoy the football.
"For 90 minutes, no problem. After 90 minutes, forget about it."
Novo took to Twitter last week to also criticise online trolls mocking his close friend Fernando Ricksen, who is dying from motor neurone disease.
"It made me feel sick and angry," Novo admitted.
"If I saw that guy, I would knock him out, simple. Wouldn't even think about it.
"It's sick, absolutely sick. Fernando is not well, he's dying. He's one of my best pals.
"For this person to say that is absolutely horrible.
"Things need to stop. It doesn't matter what age these guys are, it just can't happen."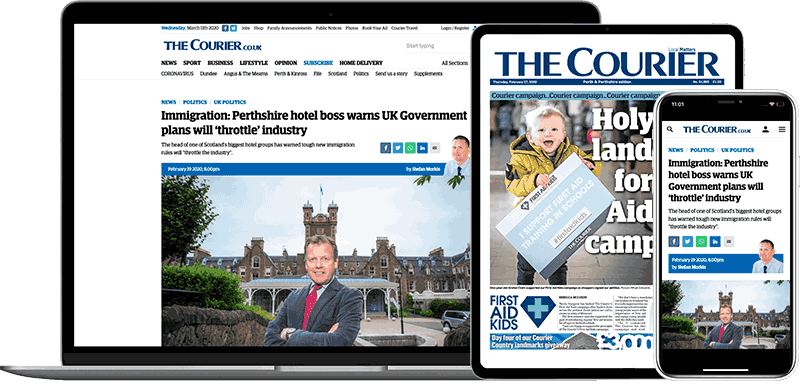 Help support quality local journalism … become a digital subscriber to The Courier
For as little as £5.99 a month you can access all of our content, including Premium articles.
Subscribe