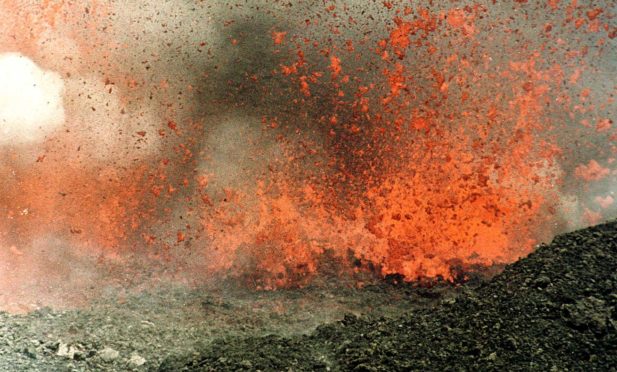 St Andrews researchers have helped unearth the secrets of Earth's crust.
A team from the Fife university took part in a study of ancient volcanoes in Greenland, which could help solve the mystery of how Earth's surface and mantle are connected.
The findings are published in the journal Nature Communications.
Our planet's outermost layer, the crust, is made up of rigid tectonic plates which move around and collide at regions called subduction zones.
In areas of collision, crustal materials get transported into the deep mantle, and one of the grand challenges in earth sciences is to understand what happens to this crust and how long it resides in the mantle.
At a few volcanoes on Earth geologists can find traces of these ancient crustal materials in the erupted lava. To date most of this work has focused on oceanic islands like Hawaii or the Canaries.
However, oceanic islands are only present at the surface of Earth for a few million years before they themselves subside and are subducted back into the mantle, and so can only provide a tiny snapshot of crustal recycling over the four billion years of Earth history.
The St Andrews team therefore investigated volcanoes in remote south-west Greenland which are billions of years old.
Researchers used cutting-edge isotope techniques to chemically fingerprint ancient crustal material.
They were able to show that magmas were tapping into ancient crust subducted into the mantle 500 million years before the volcanoes started erupting.
Once the team understood these processes in Greenland they compiled a global data on alkaline magma chemistry and were surprised to find that the vast majority contained a recycled crustal component in their magma source.
Lead author Dr Will Hutchison, from the School of Earth and Environmental Sciences at St Andrews, said: "Our key result is that the isotopes of alkaline magmas are highly variable and this suggests that their recycled crustal sources have changed through geological time.
"The beauty of our global dataset is that it extends back over two billion years and so these unique alkaline rocks represent an extremely powerful record for understanding crustal recycling over Earth history."
"By carefully bringing together the igneous and sedimentary isotope records, this might allow us to understand how changing crustal input is tied to volcanic output, and ultimately build a much better understanding of what happens to tectonic plates once they get transported into the deep Earth."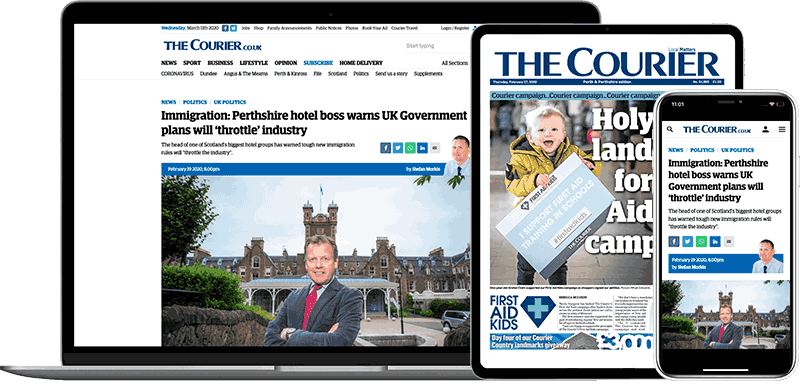 Help support quality local journalism … become a digital subscriber to The Courier
For as little as £5.99 a month you can access all of our content, including Premium articles.
Subscribe