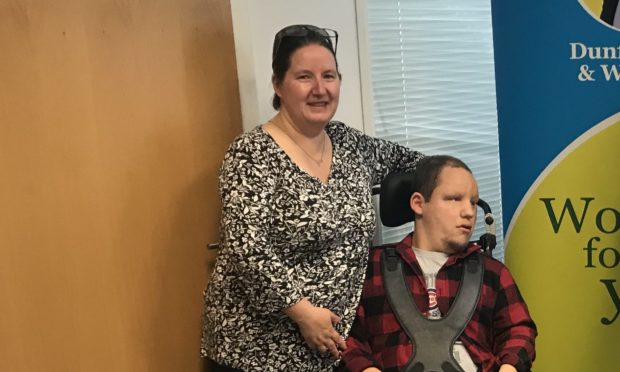 A Fife mother fears her Brexit concerns are already becoming reality after difficulties in sourcing her son's vital medicine.
Last month, Fiona Fisher spoke of her worries that a no-deal Brexit could halt supplies of drugs to her severely disabled son Jonathan.
The 25-year-old from Dunfermline suffers from the rare genetic disorder Lowe Syndrome and needs round-the-clock care.
Three of six medications on which he relies are made in the EU and she said no one could give her guarantees supply would not be affected.
She admits to being panicky as a trip to pick up a repeat prescription revealed a problem this week.
"His repeat prescription was due and my husband Alan went to collect it but the chemist is apparently having difficulty sourcing the Epilim.
"This is sodium valproate for his epilepsy."
She is most worried about an anti-epilepsy drug, as any change could have a serious impact on Jonathan's health.
Because of Jonathan's profound difficulties, it is administered in sugar-free syrup form.
"The pharmacist offered a sugared one.
"What can you do but accept it? We cannot say no, even though we are not 100% sure how it will affect him."
There is no way of knowing how even subtle changes to Jonathan's medication will impact on him and in the past his parents have made decisions about his healthcare routine.
Fiona said: "Now, it's not our choice – we might have to resort of other medicines.
"What happens if the next prescription – which is due just before Brexit – comes and other things are unavailable?
"This is a horrible feeling – and it must be happening to people up and down the country."
A Department of Health and Social Care spokeswoman said: "Sanofi has confirmed there are currently stocks of Epilim Liquid in the UK.
"Should patients have any issues in obtaining their medicines they should contact their pharmacist who can contact Sanofi directly to resolve the issue.
"We want to reassure the public that we are working closely with partners across the health and care system and industry to take all appropriate steps to prepare for Brexit on October 31, whatever the circumstances.
"Our robust plans should help ensure the supply of medicines and medical products remains uninterrupted."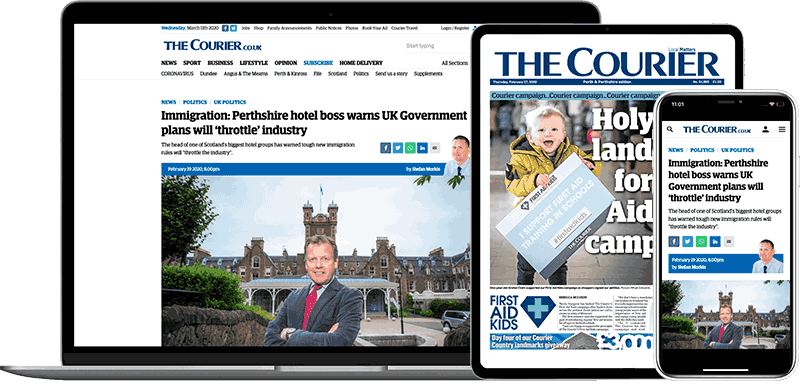 Help support quality local journalism … become a digital subscriber to The Courier
For as little as £5.99 a month you can access all of our content, including Premium articles.
Subscribe