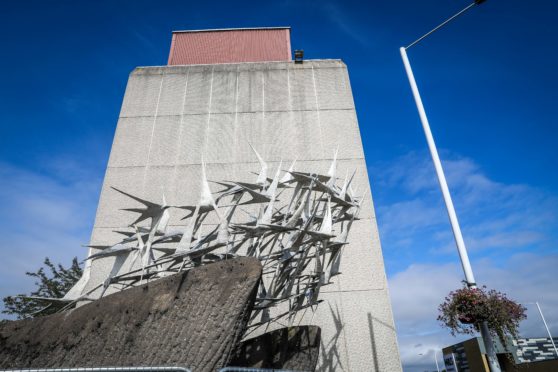 One of Glenrothes' most recognised public sculptures is to be retained in its original position in the town centre despite the forthcoming demolition of a large office block.
Concerns had been raised that Malcolm Robertson's sculpture, entitled Birds, would be removed. It has occupied its position close to Fife Council's headquarters since it was created in 1978.
The striking public artwork, which was awarded listed monument status by Scottish National Heritage in 2011, had been fenced off along with Kingdom House, prompting fears for the famous artwork's future.
Demolition of the vacant Fife Council office block is due to be finished next month after the Fife authority ruled it would be too expensive to refurbish.
Alan Paul, Senior manager, property services said: "The demolition of Kingdom House started last week.
"Work is currently mainly confined to stripping out the interior of the building and will move on to full scale demolition by late October.
"Whilst the demolition works are taking place, the bird sculpture will be protected as the plan is for it to be retained."
Birds was Mr Robertson's first public creation for the then New Town in 1978 after he took over from original Glenrothes town artist David Harding, who had served the town since 1968.
News the sculpture's future was secured has been welcomed by the artist and supporters of the town's public art heritage.
"I'm pleased to hear it will be staying where it is,"said Mr Robertson.
"The sculpture is where it is because the expanse of the blank gable end of Kingdom House was deemed a perfect backdrop, so with that in mind the demolition of Kingdom House will certainly alter how the sculpture is viewed."
Linda Ballingall, chairwoman of Glenrothes Heritage Centre said it was "imperative" the sculpture remained in its original position.
She added: "With a growing appreciation of the town's public art heritage it's only right that one of that collection's most significant works is retained, and I welcome Fife Council's assurances.
"There were concerns that the artwork would be hived off to some insignificant location or, worse still, removed completely.
"The local authority have been guilty of that in the past so it's good news for the Glenrothes to know that it will be retained."
Question marks remain, however, over the future of another of Mr Robertson's artworks, Life Cycle, a terracotta mural, which has been situated on the side of the former Co-op building in Albany Gate since 1982.
Mr Robertson confirmed several options had been submitted on how to remove and preserve the mural before the former department store is demolished, but that a decision has yet been made.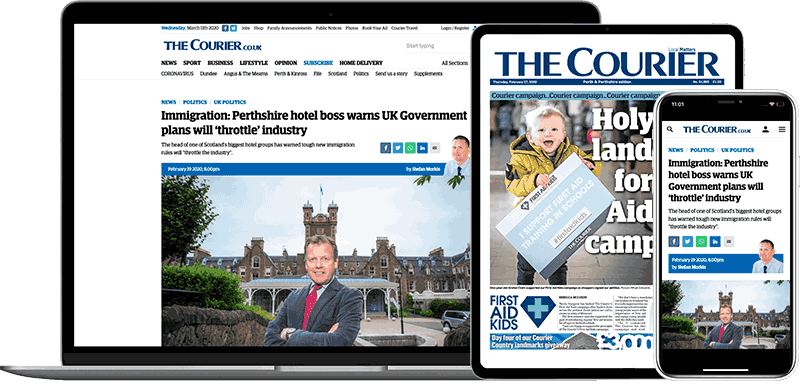 Help support quality local journalism … become a digital subscriber to The Courier
For as little as £5.99 a month you can access all of our content, including Premium articles.
Subscribe