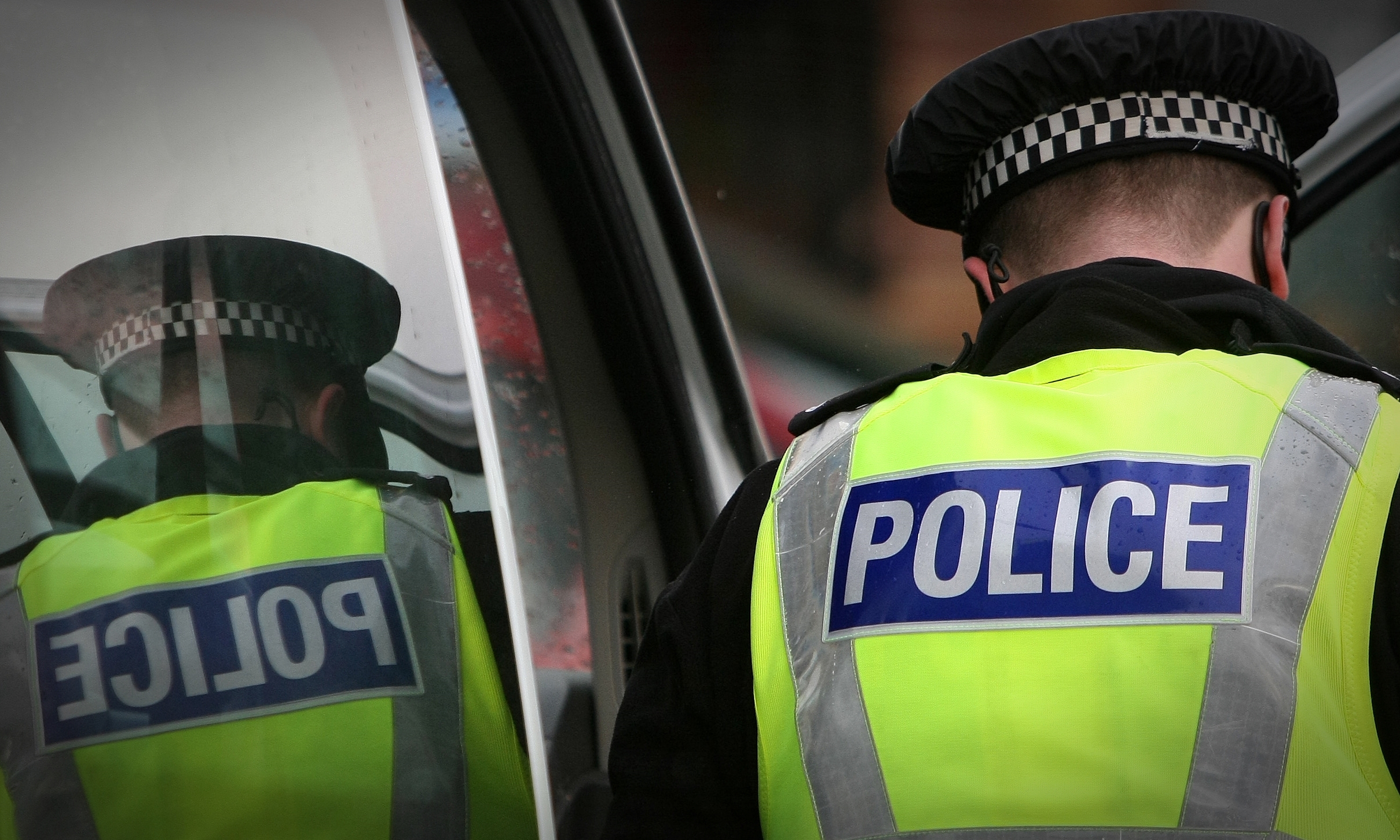 A 16-year-old boy is being treated for his injuries after being struck by an unmarked police car on a busy Kirkcaldy road.
Paramedics were called to Dunnikier Way, on the dual carriageway near Asda, at around 3.15pm on Wednesday.
Eyewitnesses reported the teenager was struck by a silver Vauxhall Corsa, which was being driven by a police officer at the time of the incident.
The 16-year-old, who has not been named, was seen being treated at the roadside but further information on the extent of his injuries is not yet known.
Riah Macfarlane was travelling on the opposite side of the road with her partner when she witnessed the crash.
She described how the teenager was sent into the air by the force of the collision before two officers rushed from the vehicle to apply emergency first aid.
"He hit the car and then rolled onto the ground with his back to it. The windscreen was smashed and there was a big dent in the front," she said.
"He wasn't moving at all at first. He was just lying there, so I was really worried for him. But after a few moments, which felt like hours, he started to stir a bit.
"The police came straight out of the car, a male driver and female passenger. The boy was calling for his mum and trying to stand up but the police were telling him to just try and stay still.
"I just started crying and I was crying all the way home because I have a son the same age. I can't stop thinking about it, it was just so horrible.
"By the time I left, he was sort of sitting up and I saw him trying to give his phone to the police. There was no way I was leaving until I knew he was alright."
Scott Blaney, who was two vehicles behind the unmarked police car, praised the quick action of the officers immediately following the crash.
He said: "Fortunately, he [the driver] was slowing down for the roundabout or it could have been much more serious.
"Full praise to the policeman and the police woman. They were out the car like darts to help him."
Another woman described how she tried to keep the boy calm and reassure him he was going to be okay.
She said the 16-year-old was "very scared" but was able to get his mother on the phone to let her know what had happened.
A number of local residents said they had previously expressed concerns about safety on the busy route, which passes alongside Kirkcaldy High School and has footpaths frequently used by pupils.
A spokeswoman for Police Scotland earlier confirmed they were at the scene of the incident, along with a crew from the Scottish Ambulance Service.
The force was unavailable for comment last night.