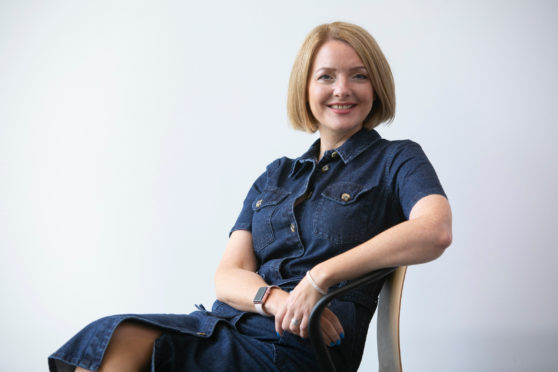 A world-renowned dementia expert based at St Andrews University has been shortlisted as a finalist in Scotland's leading entrepreneurial development programme for higher education.
Before World Alzheimer's Day on Saturday, Dr Maggie Ellis, from the school of psychology and neuroscience, has been nominated in the Converge 2019 Impact Challenge category for her project Astellis, which helps people with advanced dementia.
As the disease reaches the latter stages, diagnosed individuals can lose the ability to speak and become socially isolated.
Astellis offers a training programmes based on a non-verbal communication technique called Adaptive Interaction, which includes the use of mirroring, turn-taking, sounds and movement.
The technique, developed by Dr Ellis and co-founder Professor Arlene Astell, has received worldwide recognition in academic and care communities.
"My main career ambition is to improve the lives of people living with dementia, their friends, families and caregivers via translational research," said Dr Ellis.
18 academic entrepreneurs from across Scotland will go head-to-head at the Converge Awards Final which takes place at the iconic V&A Dundee later this month.
Congratulating Dr Ellis on her nomination, North East Fife MP Stephen Gethins said: "Maggie has worked so hard to raise awareness of dementia and carry out real, tangible research into the causes of the disease and how we can improve the lives of people with dementia and support them, their families and carers.
"Her commitment to the Dementia Friendly St Andrews project is outstanding and I was delighted to take part in training recently which resulted in my North East Fife constituency office becoming the first fully-dementia trained parliamentary office in the UK."