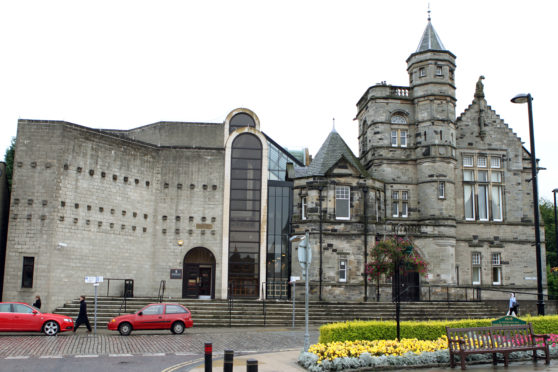 A former carer accused of abusing elderly residents at a Fife care home has had the case against her thrown out of court.
The accusations against Jane Craig were dropped  as a trial was about to get under way because the Crown was unable to supply a crucial piece of evidence.
It is understood productions were not passed to prosecutors by the police until the day before the case called.
Sheriff James Williamson deserted the case at Kirkcaldy Sheriff Court and ruled it could not be raised again, stating the prosecution had had ample time to prepare.
Craig, from Ballingry, had denied a charge of ill-treating or wilfully neglecting five pensioners at Chapel Level Nursing Home in Kirkcaldy between May 2015 and January 2016.
The 60-year-old was accused of failing to comply with manual handling techniques while she was exercising powers under the Adults with Incapacity Scotland Act.
The legislation can give people power of attorney or guardianship over someone judged as being incapable of making their own decisions due to conditions such as dementia or mental illness.
The charge had accused Craig of seizing a woman by the body and pushing her, pulling the trousers of another woman, pushing her on the body, pointing her finger at her face and shouting at her.
She was also accused of seizing two further residents by the body and turning them over and of seizing hold of a fifth pensioner, pulling up her nightdress, seizing her by the body and turning her over.
Anyone found guilty of such offences under the Act could face up to six months in jail, a fine or both.
Craig's solicitor Christine Hagan had previously challenged the allegation her client had had powers under the Incapacity Act during pre-trial hearings as she intimated not guilty pleas on her behalf.
As the trial called this week, depute fiscal Jamie Hilland said he had only just had a chance to look through productions brought to the court from his office and raised concerns over whether Craig had, in fact, been exercising powers under the act when the alleged offences took place.
"The accused seems to have been acting as an employee of the care home," he said.
Sheriff Williamson said the Crown had had fair notice of the defence's challenge, adding: "This was brought up at the intermediate diet by me and Miss Hagan."
A Crown Office spokesperson said: ""The procurator fiscal lodged a motion with the court which would have provided an opportunity to re-raise proceedings.
"The court did not grant that motion and brought the case to an end. We note the decision of the court"
A spokesperson for Police Scotland said: "The police delivered all productions in time for the trial."