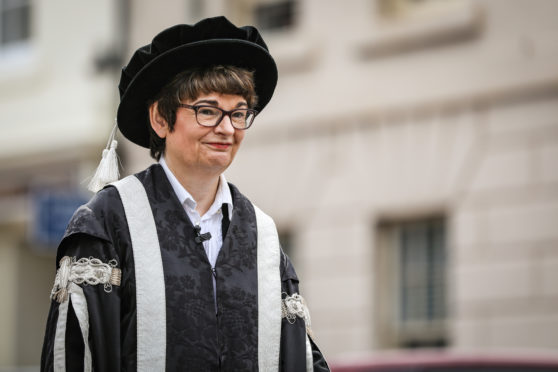 St Andrews University has been named university of the year in a prestigious new guide.
It has topped the Good University Guide, published by The Times and The Sunday Times.
And there was also success for Dundee University, which won the UK University of the Year for Student Experience award.
It is the second time St Andrews has scooped the UK national award in the past 20 years.
Since first taking the title in 2002, the third-oldest university in the English-speaking world has made third place its own in the academic league table.
This year it is extraordinarily close to splitting Cambridge and Oxford in the top two – which has never been done.
Alastair McCall, editor of The Sunday Times Good University Guide, said: "St Andrews fully deserves to be mentioned in the same breath as Cambridge and Oxford when we talk about the very best that British higher education can offer. The league table proves it, but more importantly, so do its students, who consistently rate St Andrews the best university for teaching quality.
Need another reason to come to sunny Dundee? How about the fact Dundee Uni offers the best student experience in the country?
"One of our oldest universities, St Andrews combines strength in traditional areas of study with cutting edge centres of excellence, such as Europe's first Centre for Syrian Studies and an Institute of Iranian Studies.
"Its reputation draws students from across the world to a small town on the Fife coast. When they graduate, they fan back out across the globe and become the university's greatest ambassadors."
Professor Sally Mapstone, principal and vice-chancellor of St Andrews University said: "Our students see they are going to a university that delivers a high-quality experience all round – high-quality teaching in small groups from tutors who know them and understand their learning trajectory and wider career trajectory."
Professor Andrew Atherton, principal and vice-chancellor of Dundee University, said: "We are delighted to be named University of the Year for Student Experience.
"This offers further proof that Dundee is one of the best places in the United Kingdom to be a student, and marks success built on the excellent partnership we enjoy with our Students' Association, gold standard teaching and a city centre campus where students feel part of our community."
The Times and The Sunday Times Good University Guide 2020 will be published on Sunday.