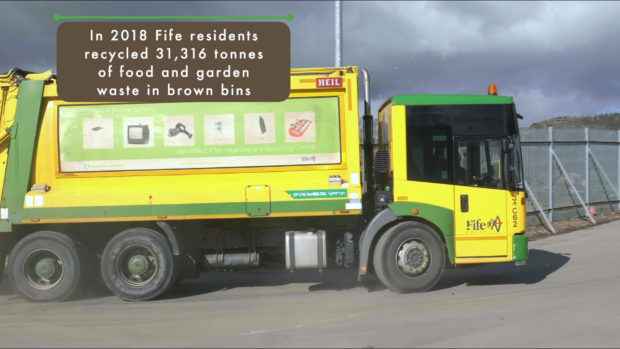 Fife Council has launched a new video ahead of Recycle Week to help Fifers recycle correctly.
It shows exactly what happens when a brown bin leaves the kerb and reveals why only food and garden waste should be chucked in.
Zero Waste Scotland is focusing on food waste during Recycle Week, which starts on September 23, because Scottish households throw away 600,000 tonnes of food every year.
Wasting food costs the average family with children almost £60 a month.
In Fife food and garden rubbish is taken to the anaerobic digestion centre in Dunfermline.
This converts waste into electricity for the national grid, with heat generated used to bring warmth to local buildings.
Once energy and heat are produced, the material left is composted into soil condition collected and used by Fife farmers.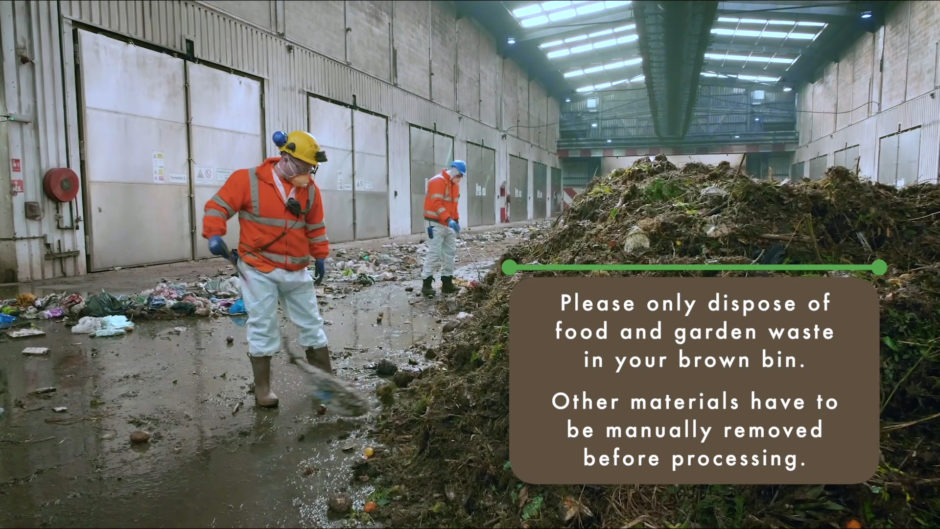 All raw and cooked food can be recycled in brown bins but Fifers should not put any non-compostable waste in there.
Although some of the wrong material is manually removed at the anaerobic digestion centre, contamination can lead to the compost being regarded as waste rather than a resource, as farmers can't use it.
Guides were sent out to all residents earlier this year and is available from any public building or online at www.fifedirect.org.uk/recycling.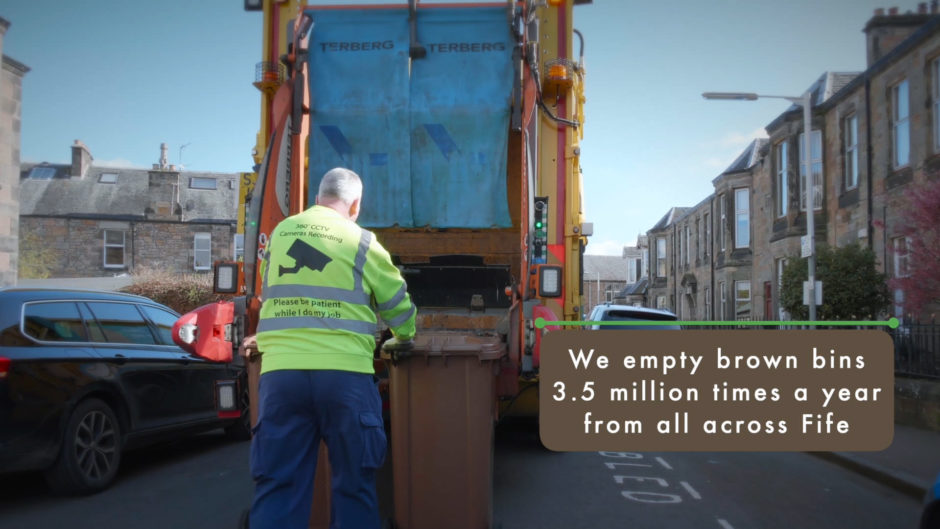 Environment convener, SNP councillor Ross Vettraino, said: "The council will do all that it can to support people to reduce waster of every kind and to recycle waste that cannot be avoided.
"By choosing to recycle food waste Fifers can convert it from being something which is extremely harmful to the environment to green electricity which does not harm the environment and can be fed into the national grid as well as producing good quality fertiliser that will help crops to grow.
"Recycling food waste is a really good and easy way for Fifers to help the local economy and to make a local contribution towards easing a global problem."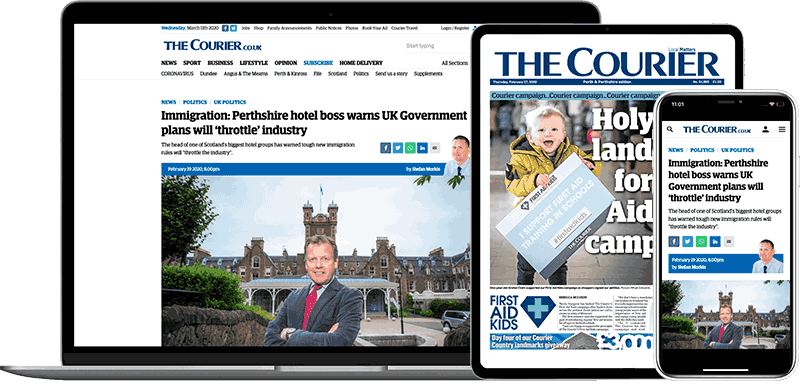 Help support quality local journalism … become a digital subscriber to The Courier
For as little as £5.99 a month you can access all of our content, including Premium articles.
Subscribe