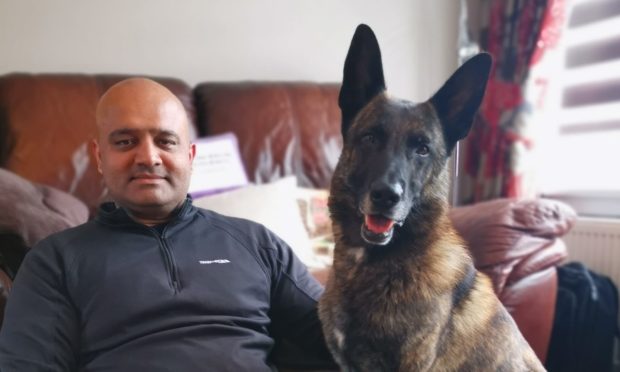 A crime-fighting canine hero has taken a well-deserved retirement after years of chasing criminals in Tayside and Fife.
Iggy spent six years earning a place in the hearts of bobbies with his exploits, which included foiling a break-in attempt at Buckhaven High School in 2016.
Constable Ben Pacholek and Iggy were called to the school which had already been targeted by thieves that week.
Dutch Shepherd Iggy immediately sniffed out a would-be thief and chased him down to prevent another break-in.
The hero dog is now enjoying a slightly quieter life with Dave Singh and his wife Dawn in South Lanarkshire.
Dawn also recently retired as a sergeant after 25 years of service.
"Iggy was recruited by the police when he was two months old and served until a few weeks ago, aged six-and-a-half years," said Mr Singh.
"Iggy then ended up in the police dog kennel in Pollock Park, Glasgow, as his handler was moved from the dog unit to another post within the police
"My wife Dawn, having been in the police for 25 years, mostly as a sergeant, found out about Iggy being available.
"We went to see Iggy and gauge if he would make our home complete.
"He won us over at first sight and has been a joy to have ever since."
Mr Singh described Iggy as an "extremely loyal and protective companion" to his wife following her retirement from the police.
He said: "We feel very safe having him at home and hardly keep our doors locked if we leave the house briefly.
"He's also a reassuring comfort to our neighbours who feel safer with him in our presence.
"Iggy is a Dutch Shepherd with gold brindle fur.
"This breed isn't common as a household pet, but is popular as a service dog both with the military and police.
"Iggy has settled in very quickly in his new home and has turned out to be a loving family pet who has managed to bring us so much happiness in such a short time.
"He's loyal, loving, yet well trained and listens to every command given to him, making it an easy transition from a working dog to a domestic pet.
"While I have had dogs previously, Dawn is a first time dog owner but has also found having Iggy an easy experience."
Mr Singh said police dogs are well trained and fit into work and domestic life very easily.
Against some negative perception, he said they make great family companions and are friendly to neighbours.
He said getting a retired police dog is something he would highly recommend to others who are thinking of doing the same.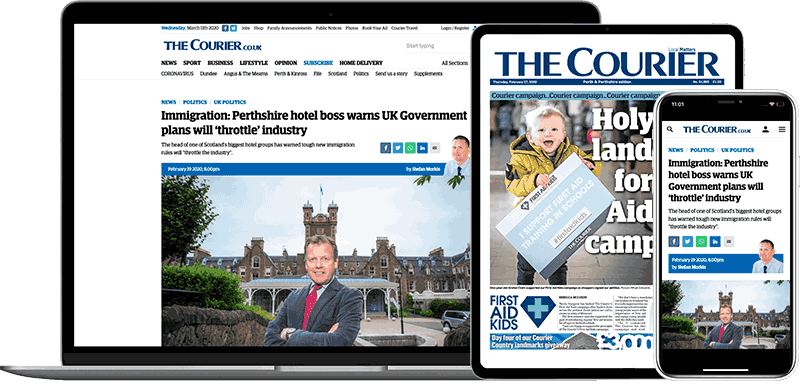 Help support quality local journalism … become a digital subscriber to The Courier
For as little as £5.99 a month you can access all of our content, including Premium articles.
Subscribe