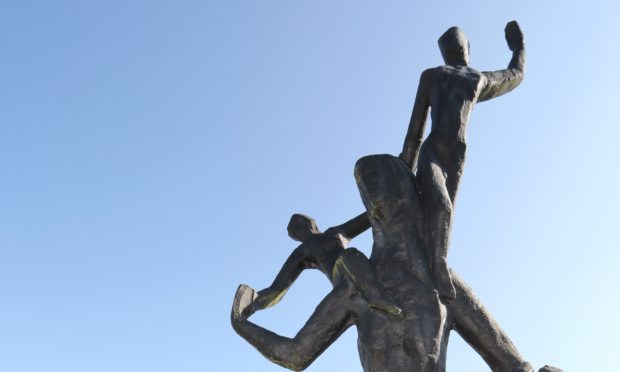 Glenrothes will participate in the largest ever sculpture project ever undertaken in the UK.
Locals will be inspired to explore their sculptural heritage on October 5 as part of Art UK's Sculpture Around You programme.
The Royal Scottish Academy of Art and Architecture is supporting sculptor Marion Smith to run clay and plaster-casting workshops at the Rothes Halls.
The new town is famous for its public art and the event will take inspiration from two local pieces sculpted by Benno Schotz RSA.
These are the altar cross at St Paul's Catholic Church, and Ex Terra, the first major work of public art in Glenrothes.
Ex Terra, meaning "from the earth", links with the town's mining heritage.
Marion, who served as the academy's first female secretary and has several commissions in Anstruther, Dundee and Loch Leven, will lead further workshops in Fife next year at St Paul's Catholic Church and the Scottish Fisheries Museum.
The unique initiative encourages local communities to celebrate the sculpture around them, so that they can learn and develop new skills while unlocking their creativity.
The Sculpture Around You event was part of a national learning and engagement programme which launched in 2018.
Many of the events are aimed at those harder to reach audiences who are less likely to engage with the visual arts, breaking down physical and psychological barriers to art and culture.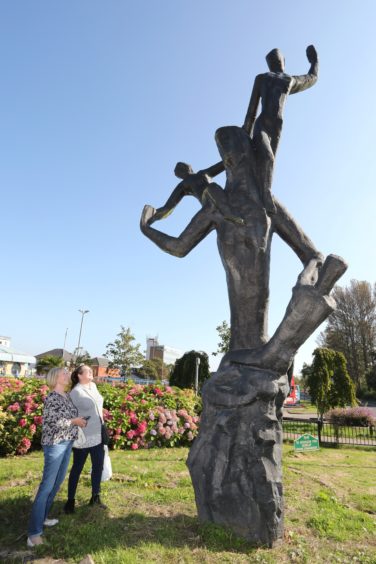 It aims to bring sculpture to the widest possible audience.
Collections and artists across the UK are joining Art UK in delivering 75 Sculpture Around You events until May 2020.
Sandy Wood, the collections curator at the Royal Scottish Academy, said all across Scotland there are public sculptures from artists who have been or are members of the Royal Scottish Academy, from Hew Lorimer's Our Lady of the Isles in South Uist to Marion's The Plough and the Reaper in Anstruther.
"The RSA has a long history of working directly with its artists to open out artistic practice and make it more accessible.
"Supporting Marion to run this series of sculptural workshops inspired by public art is a perfect fit to the Academy's national outlook."
Art UK director Andrew Ellis added: "We want to give as many people as possible the opportunity to interact with great art, and so to make this as simple and easy as possible, we are engaging audience with sculptures in their local area.
"Hopefully taking part in Sculpture Around You will lead those involved to gaining a new appreciation of art."
The free workshops run in conjunction with ONFife Cultural Trust can be booked via www.onfife.com.
They will coincide with a weekend of activities at Rothes Hall as part of the nationwide Fun Palaces campaign for cultural democracy.