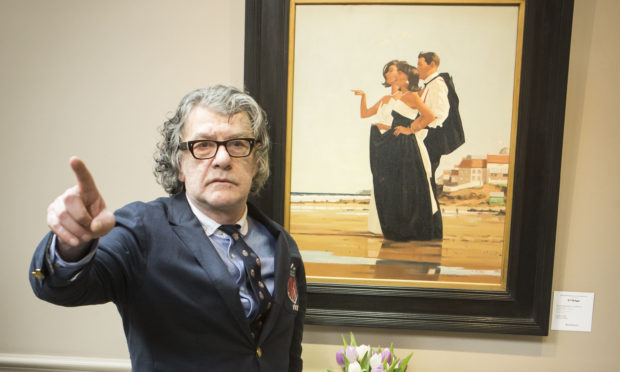 Early paintings by world famous Fife artist Jack Vettriano,  including work painted under his birth name Jack Hoggan, will be shown together in public for the first time in a major new exhibition in Kirkcaldy.
Jack Vettriano: The Early Years, which will run at Kirkcaldy Galleries from September, will include nearly a dozen paintings produced in his formative years before he decided to become a full-time artist and are signed with his birth name, Jack Hoggan.
In recognition of his development, which has taken him from a self-taught artist who was turned down by art college to one of the world's most highly sought after living painters, Vettriano has decided the time is right to publicly acknowledge for the first time some of his earliest works.
The exhibition is a celebration of his career and will be showing paintings he created from his 20s until he moved to London in 2000.
Vettriano said: "I am delighted to be returning to Kirkcaldy to exhibit, for the very first time, a Hoggan alongside a Vettriano.
"It has given me great pleasure to curate this exhibition with Kirkcaldy Galleries."
He has chosen Fife Cultural Trust venue for the exhibition, where he spent many of those early years after being gifted a set of watercolours as a young man.
He would study the paintings there and he was influenced by what he saw – it has one of the country's finest Scottish art collections, including oils by the Scottish Colourist Samuel John Peploe, which particularly inspired the budding Vettriano.
The show, curated in partnership with the artist and a rare chance to see many of his works on loan from private collectors, is sure to attract a global interest.
One of the paintings which will be on show for the first time in many years is The Critical Hour of 3am, a work Vettriano describes as capturing the moment that he grappled with the decision to devote himself full time to painting.
A copy of an early rejection letter from Edinburgh College of Art will be included in the show.
It is a decade since his last exhibition in his former home town and the Early Years will be in contrast to 2010's Days of Wine & Roses.
Fife Cultural Trust chief executive Heather Stuart added: "Jack has spoken often of his pride in his roots and how no matter where he has stayed in the world, he has remained a Fifer so it is fitting that he is returning to Fife with this exhibition which will show the artistic journey he started here."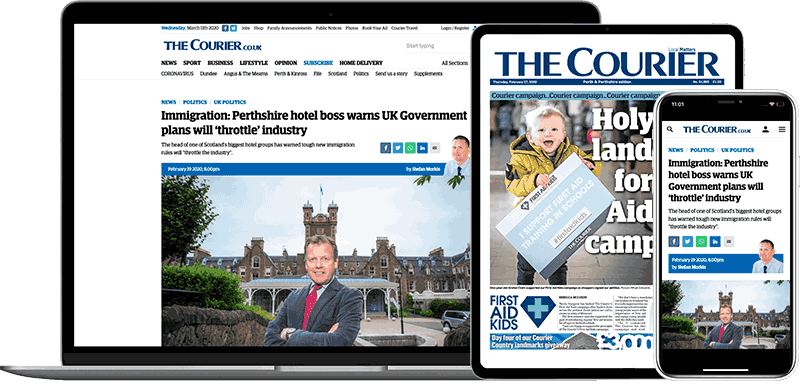 Help support quality local journalism … become a digital subscriber to The Courier
For as little as £5.99 a month you can access all of our content, including Premium articles.
Subscribe