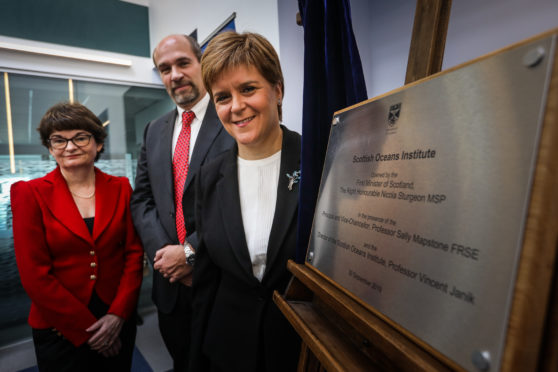 A new marine science centre in St Andrews will make its mark globally, according to Scotland's First Minister.
The £16.5 million Scottish Oceans Institute building at St Andrews University stands on the site of the original Gatty Marine Laboratory, which opened in 1896.
As she officially opened it this week, Nicola Sturgeon said: "This centre and the work that happens here will have an impact right across the world."
The building overlooking the East Sands boasts a state-of-the-art aquarium and research and teaching facilities.
It will create a global hub for marine research by bringing scientists into one building, accommodating visiting experts and enhancing facilities for outreach work.
Children and adults will also be able to learn about the world's oceans at its visitor centre.
Ms Sturgeon said: "We know that protecting the marine environment is something that is more important now than ever before; how we protect our marine environment from the dangers of climate change but also how we use our oceans to help us tackle climate change.
"The diversity of work going on here, the quality of that work and the relevance it has not just to what we are trying to achieve here in Scotland but the relevance internationally is awesome."
The Scottish Oceans Institute is considered a world leader in interdisciplinary research into the marine environment.
Research ranges from the deep oceans to the coasts and from people who use the sea to the biological and physical processes of oceans.
In 1996 the world-leading Sea Mammal Research Unit transferred to St Andrews from the British Antarctic Survey in Cambridge.
St Andrews University principal Professor Sally Mapstone said: "The Scottish Oceans Institute enjoys a global reputation as a leader in the study of the marine environment.
"The facilities at the new centre of excellence will further enhance St Andrews' world standing in the field of marine sciences research and advanced teaching, and will provide wonderful opportunities too for our local community and our visitors."
SOI director Professor Vincent Janik said: "The new SOI building has brought all our marine scientists under one roof, facilitating daily interactions that will lead to innovative and new research.
"The new aquarium is a research facility of the highest standards and we are very excited to use it in expanding our work on how human activities affect our oceans."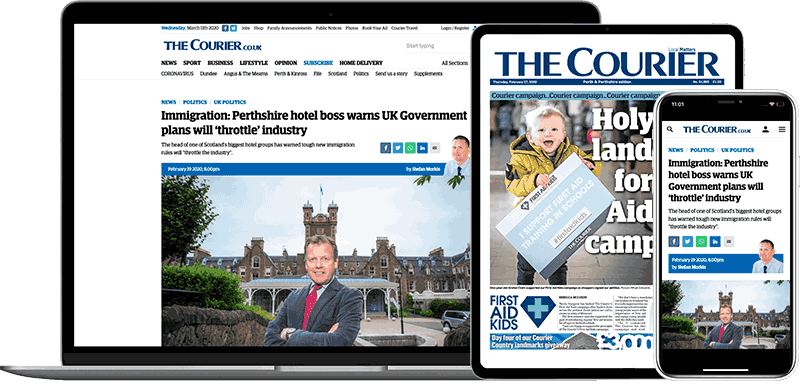 Help support quality local journalism … become a digital subscriber to The Courier
For as little as £5.99 a month you can access all of our content, including Premium articles.
Subscribe