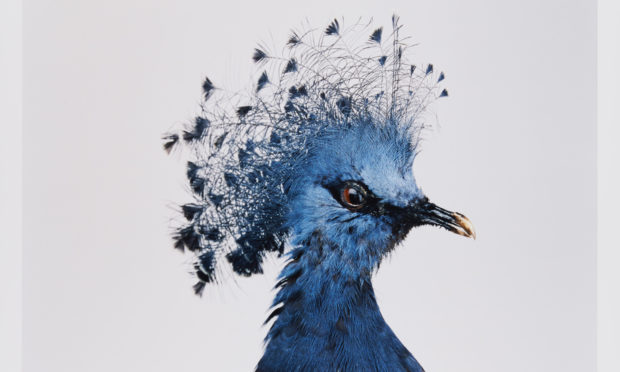 Science and Photography is the focus of the 2019 St Andrews Photography Festival which runs from October 4 to 27, discovers Michael Alexander.
The strong links between St Andrews and the early pioneers of photography have been well documented by the St Andrews Photography Festival since its launch in 2016.
Now, as the fourth annual festival gets under way at venues across the town organised by St Andrews University Library Special Collections Division and supported by the local St Andrews BID business initiative, the focus turns to the centuries-old links between science and photography.
"The idea for the theme this year comes from the basis of photography first being discovered by scientists and being used by scientists early on and experimented with – particularly here in St Andrews," said Rachel Nordstrom, Photographic Collection Manager at St Andrews University.
"The nature of photography in its beginning is that it did require a very scientifically focused mind to wrap your head around the chemistry of photography.
"But since its conception, it has been used regularly as a tool for science and visualisation."
An example that will be on display at the Byre Theatre is a series of Horse in Motion cabinet cards by Eadweard Muybridge.
Muybridge shot the photographs in June 1878 and was the first person to prove, through photography, that when horses gallop all four feet leave the ground.
Elsewhere, the railings along The Scores will feature images of Periodic Tables.
This is the International Year of the Periodic Table with the St Andrews University special collection actually including the oldest published periodic table in the world.
Also featured will be some early photography of the moon – or at least attempts to recreate the moon using plastic moulds.
Contemporary artists Gair Dunlop from Dundee and Sean Dooley from the East Neuk are also featured, while there's another interesting local connection with a portrait of a Cupar girl who was the first in the country to be born by a mother who was given anesthesia during child birth.
The exhibition also includes a project called Every Day Climate Change. It was an Instagram initiative that's been going on for a few years whereby photographers tag images that represent climate change and represent ways to tackle it.
"Exhibitions will show how photography evolved with the help of scientific advancements, how photography is used as a vital tool in various fields of science, and how science has inspired photographers to create art," said Rachel.
"The festival will run throughout the month of October in various indoor and outdoor venues around St Andrews, including The Scores, St Salvators Quad, The Byre Theatre and Martyrs Kirk.
"We will also host a science-discovery trail 'Time-Laps' around the centre of town where visitors can discover stories of scientific innovation, noteworthy events and interesting personalities, all illustrated photographically.
"Events will include a film presentation in partnership with the School of Film Studies, the first mercury-based daguerreotype workshop held in Scotland and some child friendly events hosted at the Bell Pettigrew Museum.
"We have a line-up of speakers talking about everything from photographs as scientific objects to early advancements in photography and applications of historic processes – the chemical aspects of photography. We are a university so pulling in that academic side of things is also a focus for us."
*St Andrews Photography Festival 'Science and Photography', various venues, October 2019, www.standrewsphotographyfestival.com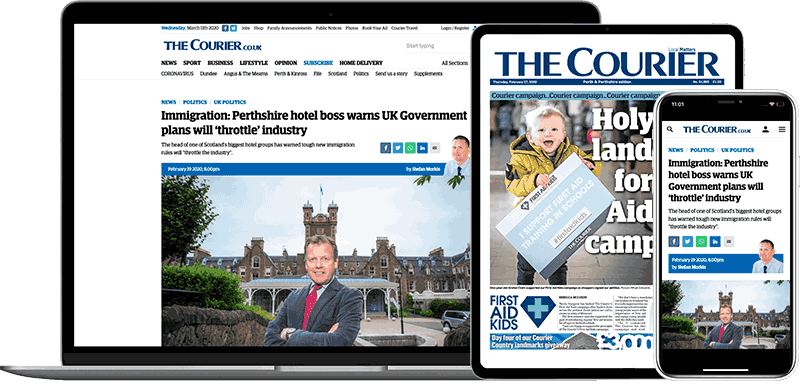 Help support quality local journalism … become a digital subscriber to The Courier
For as little as £5.99 a month you can access all of our content, including Premium articles.
Subscribe