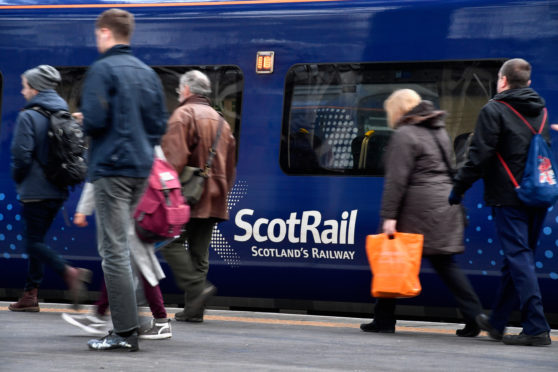 A number of stops on a key peak-time service from Fife to Edinburgh have been reinstated following a public backlash.
ScotRail came in for criticism as commuters to the capital experienced a week of confusion when the 7.18am Glenrothes to Edinburgh train suddenly began missing Kinghorn, Aberdour and Dalgety Bay stations as part of an autumn timetable change.
ScotRail slammed for removing stops from peak-time Fife train in timetable change
The train operator said the alterations had been made to ensure a "more stable and robust service" over the next few months, and rejected claims the timetable tweak had not been adequately communicated to customers.
After a week of complaints from service users about delayed trains and people experiencing waits of more than half an hour between trains, ScotRail has now restored the stops on the service in question.
News of the reinstatement comes after Labour MSP for Mid-Scotland and Fife, Claire Baker, called on Kinghorn and Aberdour to be put back on the list of stops on the popular service "as a matter of urgency" – this after Dalgety Bay was returned to the schedule earlier this week.
Ms Baker said: "In the first week of the revised service, commuters from Aberdour reported the service due at the station at 0752 (which originates in Aberdeen) was over 20 minutes late twice, 10 minutes late once and cancelled entirely on one occasion.
"Subsequent trains have also been impacted by these delays, causing many passengers to arrive late for work."
She said commuters had been forced to put up with "below par" services for too long, described the timetable debacle as "simply unacceptable" and stressed none of the stops should have been removed in the first place.
One passenger who lives in Kinghorn, who did not want to be named, said he felt the area's travellers had been "sacrificed" for the wider network, as the removal of the stop meant locals only had one direct train to Edinburgh between 7am and 8am which "invariably" runs late.
However, the stops were reinstated as of Tuesday morning.
A ScotRail spokesperson said: "We always listen feedback from our customers and stakeholders, and we're pleased to advise customers in Fife that the calls at Kinghorn and Aberdour have been reinstated."