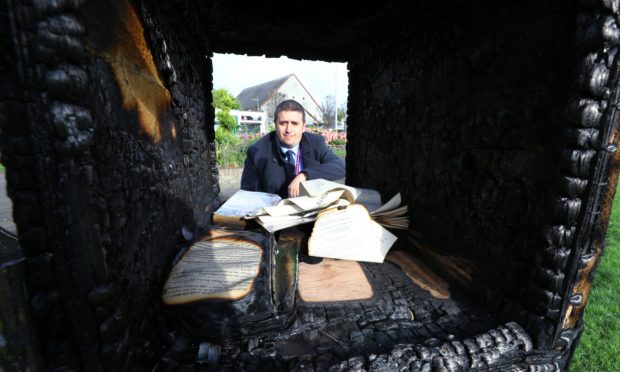 A Fife community which tried to start an exciting new chapter by creating one of Scotland's smallest libraries has been left in shock after mindless vandals burned it to the ground.
The Wee Library, which was around the size of a bird house, was placed beside a Buckhaven play park a little less than six weeks ago, with the novel idea aimed at tempting more people away from their TVs and computer screens and encouraging them to enjoy reading.
Locals were trusted to look after and stock the little wooden library in College Street and had been doing so until Sunday, when the box and its contents went up in flames.
Frustrated community activists hope someone in the area, known as the Bird Scheme, will have information which will lead to the culprits being brought to justice.
Labour councillor David Graham, who represents Buckhaven, Methil and the Wemyss villages, described the act of vandalism as "outrageous".
"The kind of damage done to facilities and street furniture in our community is so unnecessary and completely unacceptable.
"A lot of work goes into making our community better by lots of different people and groups.
"I appeal to those responsible to please stop this mindless vandalism and allow our community to benefit from the various improvements which are being made around the area."
It is understood someone had filled the library with children's books just a day before the fire, which appears to have been started on the inside before the door was closed.
Tanja Franz, volunteer and outreach manager with community group CLEAR – which created the boxes – said: "I don't know if it's boredom or just vandalism.
"It's an open space so I didn't expect it to happen."
A similar box at Mavis Bank has been left untouched and volunteers have pledged to push ahead with plans for other wee libraries in the area.
"Never give up," Tanja said, adding that the replacement will be more closely monitored.
The destruction comes not long after three garden troughs placed at the entrance to the town were stolen, while decorative lights were also torn from a tree.
Locals have reacted with anger.
Diane Wright said: "Such small-minded people have no idea how lucky we are to live in a rich environment where community can come together and enrich the lives of others around them.
"I think perhaps spoilt is the image that comes to mind. Spoilt and disrespectful."
Jason Glen added: "Just put a bunch of books in it the other day that my kids were no longer using.
"A very small amount of people giving Buckhaven a bad name."
Anyone who may have seen something suspicious in the College Street area over the weekend should contact Police Scotland on 101.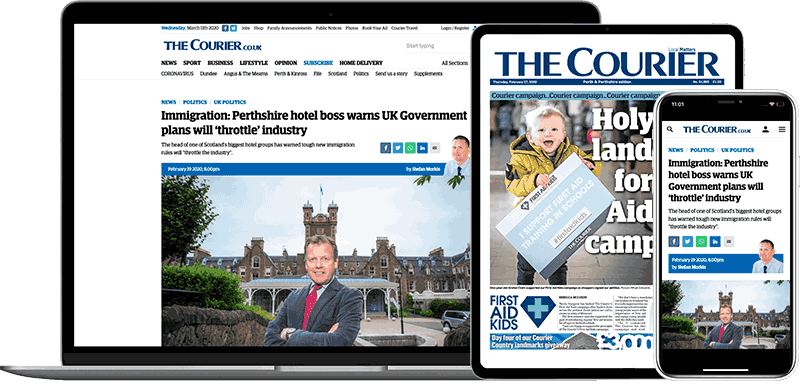 Help support quality local journalism … become a digital subscriber to The Courier
For as little as £5.99 a month you can access all of our content, including Premium articles.
Subscribe