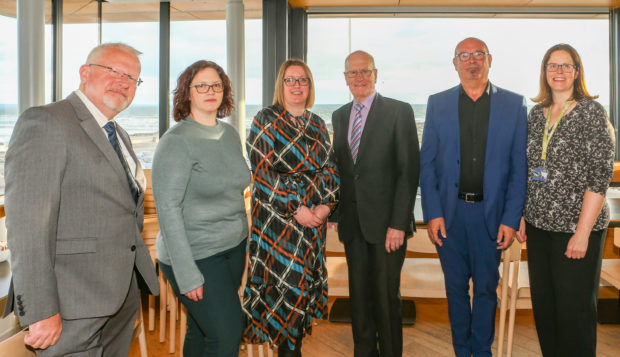 A radical policy introduced to rid St Andrews' historic town centre of unsightly bins has shown a "noticeable" reduction in waste in the streets, according to officials.
The commercial bin presentation scheme, which was introduced in April, only allows commercial waste to be presented for collection between 7.30 and 10.30am, and requires sacked waste to be enclosed in pest-proof liners.
After six months, Fife Council says the revised arrangements have seen a marked fall in the amount of litter spilling out of refuse sacks in the area and the number of commercial waste bins being left out.
Councillor Ross Vettraino, convener of the council's environment committee, said the work and effort of a wide group of stakeholders – 280 businesses, waste contractors, council officers and other St Andrews groups and organisations – has been instrumental in implementing the policy and bringing about the improvements.
He said: "There is no doubt that the hard work by everyone who has been involved has brought about welcome change to the centre of St Andrews.
"It is important that this excellent work continues, so that the residents, visitors and businesses of St Andrews can continue to enjoy the benefits which the policy has realised and which have made St Andrews a cleaner, greener and safer place and consequently, a better place in which to live, work and play."
There had been concerns about compliance prior to the launch of the bins-off-street policy but officials have confirmed no bins have had to be confiscated since its introduction.
A small number of verbal and written warnings have been issued, while three businesses have had to pay cost recovery charges for not presenting their sack waste in a pest-proof liner.
A lack of storage space for businesses was identified as a problem and solutions have been tried including businesses sharing storage spaces, making changes to shop layouts to create storage, changing waste contracts, using other contractors and taking measures to cut waste that has allowed the downsizing of waste containers.
Feedback from St Andrews businesses in attendance at an event this week included positive impacts from sharing bins and using pest-proof sacks.
All of the comments gathered will be incorporated into a report on the policy that will be submitted to Fife Council's environment and protective services committee in November.