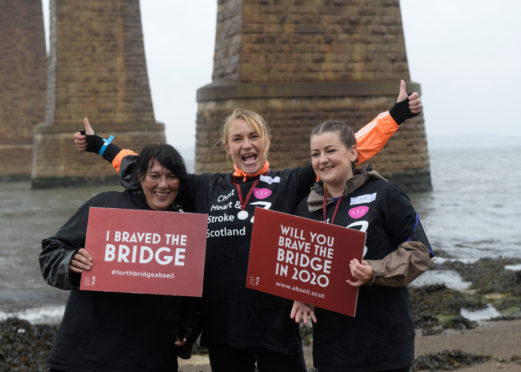 A charity event which saw participants brave the 165-foot drop down the side of the Forth Bridge has raised hundreds of thousands of pounds for charity.
The Forth Bridge Abseil attracted more than 400 daredevils and although the exact fundraising total is not yet known, Chest Heart and Stroke Scotland has confirmed 130 people have raised more than £102,000 for it.
One of them was Jeanie Nowland, 45, from Thornton, who faced her biggest fear along with friends Kelly Bolton and Norma Westland to raise £700 in memory of her father-in-law.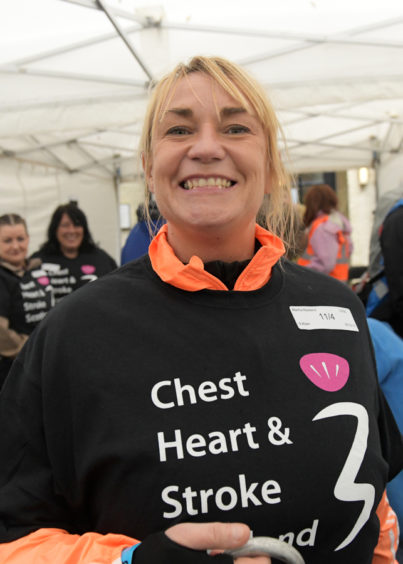 Jeanie, who said she was petrified of heights, wanted to honour Stewart McDonald, who sadly passed away after suffering a stroke in 2014.
She said: "This whole experience has really helped the healing process for me and I have found this opportunity absolutely amazing.
"I know Dad would be so proud of me. I did this to help other families who might be experiencing the pain that we did when dad suffered his stroke.
"If my fundraising can help even one person then it's been worth it.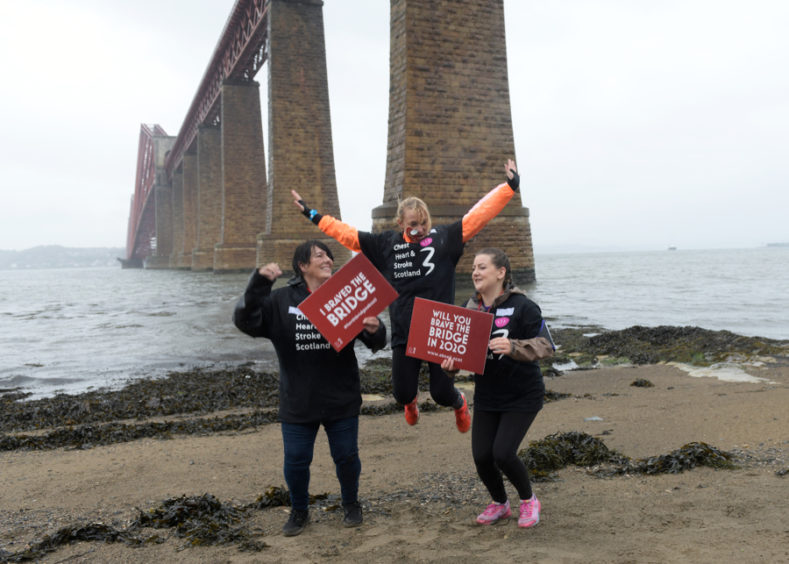 "Chest Heart and Stroke Scotland is such an amazing charity and I wanted to help them to help other stroke survivors and their families."
The charity provides stroke nurses, one-to-one support for people in their homes and offers support groups in the community, as well as advice and information to help them get back to the things they love doing.
Andrea McIntyre, the charity's fundraising officer, said: "It's thanks to Network Rail and Balfour Beatty that we can hold this event every year so I'd like to thank them again for their support.
"Thanks also to the Hawes Inn, South Queensferry for their assistance.
"Every person that took part didn't just face their own fears, they also helped people who experience fear and loneliness everyday as a result of their chest, heart or stroke condition.
"All money raised in Scotland stays in Scotland and helps people get the right support, when and where they need it. We can't wait to do it all again next June."
To sign up to take part in next year's Forth Bridge Abseil visit www.abseil.co.uk.