Scotland's first buffalo mozzarella factory could soon be churning out the cheese in Fife, thanks to people snapping up a slice of the product.
A crowdfunder by The Buffalo Farm to create a milking parlour and production plant has raised over £560,000 since August.
Owner Steve Mitchell said he was astonished by people's passion to become part of his long-held ambition, which could see the first batch of cheese ready next summer.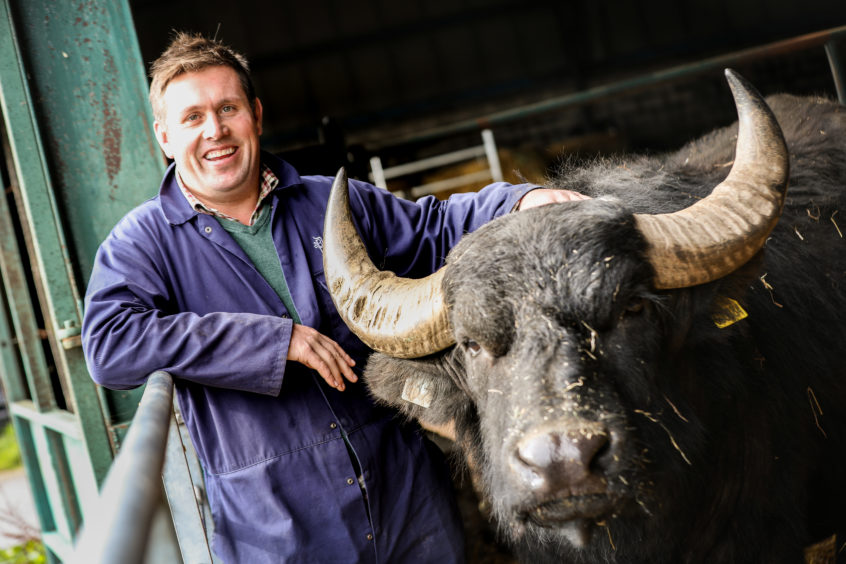 He hopes to hit his £800,000 target by late October so he can press ahead with the £2 million scheme, also supported by a Scottish Government grant, near his farm at Boglily Steading, outside Kirkcaldy.
Steve said: "Seeing people's passion for this and their eagerness has inspired me even more."
People have signed up in droves to a founders' club, which will allow some of them to name one of Steve's 100-strong herd and provides other benefits and returns.
Those involved will have their names inscribed on the wall in the milking parlour, which will have a viewing platform.
Steve said: "We are so humbled by the fact that people have put their own money into this and we want them to feel that they are getting value from that and a feeling of legacy and involvement.
"The naming of the buffalo has proved to be a big appeal and people got in quickly to snap that up.
"When we milk the buffalo we will get stats and there will be prizes if your cow is top performer.
"If your cow is a particularly low producer you  might be asked to come in and have a few words with her."
Some £80m of buffalo mozzarella is imported to the UK from Italy each year and several major retailers have already expressed interest in the Fife-produced cheese.
To entice the final few members of his founders' club needed Steve will host at mozzarella dinner at the farm's café, The Bothy, on October 18 and will offer tours.
He will also give talks to groups, including rotary clubs.
Information about the founders club is available on The Buffalo Farm website.