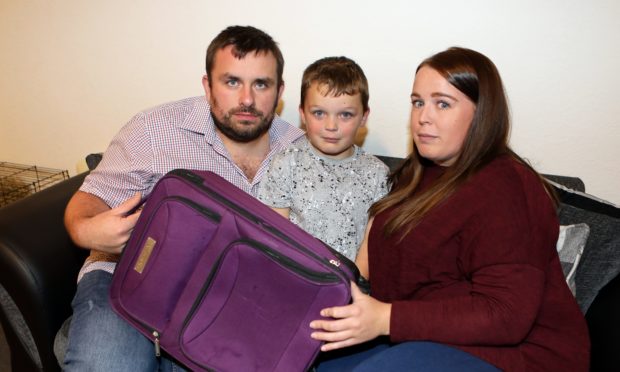 Tayside and Fife families fear they have fallen victim to a scam at an Ayrshire caravan park.
The holidaymakers had booked stays at the Craig Tara Holiday Park through a third-party called Lisa McGuire, who has now allegedly cancelled upcoming trips.
Bosses at the caravan park are urging anyone who fears they have been duped to contact the police. Officers say an investigation is under way and are also asking potential victims to come forward.
A Facebook group called Scammed By Lisa McGuire – Craig Tara set up for affected customers, has reached more than 1,000 members.
They include Donna Smith, a 29-year-old nursery manager from Leslie in Fife, who said she had paid £79 for a holiday.
The mother-of-two arrived at the site on Monday, only to discover the van was locked.
She was contacted by Lisa McGuire a few hours later to be told her holiday was cancelled.
She said: "She called me to inform me I wasn't getting into the van I had booked and promised a full refund and free holiday for next year.
"When I chased up about the refund, she told me it would take six to eight weeks, but now she is completely ignoring my messages.
"I know others paid more but my children lost their holiday and were gutted.
"It seemed too good to be true but I had booked with her before and always got what she stated so never had an inkling it was a scam."
Another mum from Arbroath said she had paid £630 for a holiday in July next year.
She said: "My youngest is nine and has global learning delays, so she's devastated as she doesn't understand.
"My oldest is gutted as she was looking forward to a holiday with her family and friends."
Police Scotland said officers were investigating reports of "fraudulent behaviour" and encouraged anyone who had concerns to get in touch.
A spokesperson for Craig Tara said: "We were upset to hear that a small number of people have been duped into purchasing holidays through fraudulent social media sites.
"We have advised people who have contacted us directly to report the matter to the police.
"We always advise customers to book only through trusted channels, for example through the official Haven website, ABTA agent or affiliated third party.
"In doing so, both your money and your holiday experience can be protected by us. We would strongly urge customers not to attempt to make bookings through social media channels.
"We are continuing to monitor such sites and report to the necessary authorities where appropriate."
Lisa McGuire did not respond to a request for comment.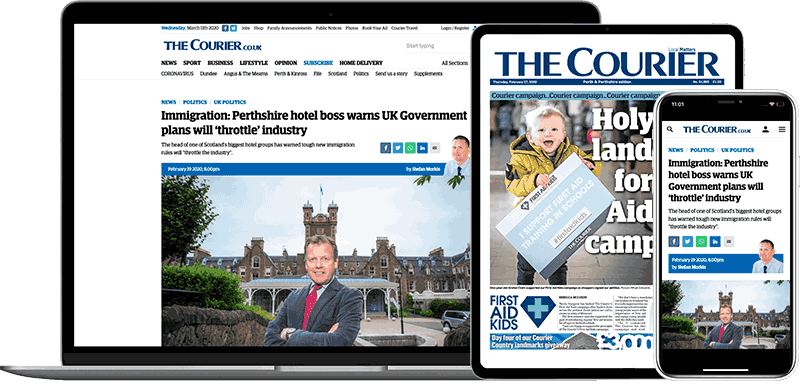 Help support quality local journalism … become a digital subscriber to The Courier
For as little as £5.99 a month you can access all of our content, including Premium articles.
Subscribe