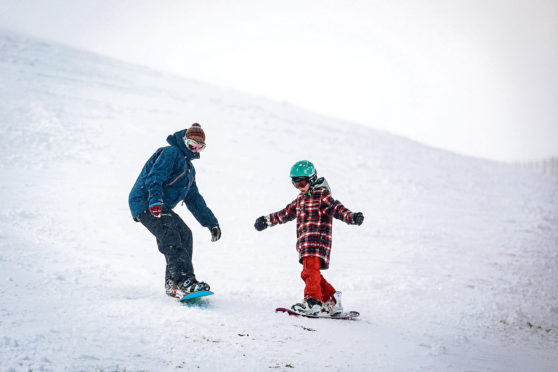 More ski days are on the horizon for Glenshee Ski Centre, which has been future-proofed against bad winters with the purchase of a £1 million snow machine.
Aberdeenshire Council has granted planning permission for the contraption to be installed at Glenshee Ski Centre to boost its income.
The TechnoAlpin Snowfactory SF210 machine will be based at the bottom of one of the slopes at the winter sports complex, and will make sure people can still enjoy the pursuit regardless of the weather.
The last ski season was branded "one of the worst" at slopes across the north-east and Highlands, and Glenshee was forced to close early due to "difficult conditions".
But now that plans have been approved for Snowfactory, bosses can guarantee a sport season start date of December 26 at the latest each year, and the closing date will extend to the end of the Easter holidays.
The Snowfactory may also be used to provide snow for events organised outwith the winter.
Planning documents state: "The unreliability of snow coverage across the entire snowsports area, and the lower slopes in particular, creates uncertainty for Glenshee Limited.
"It impacts on other local businesses reliant on the snowsports industry at Glenshee and constrains the ability to plan for the beginning of the winter snowsports season.
"The primary aim of installing the Snowfactory will be to secure a guaranteed start date for the opening of the snowsports season.
"This will enable schools and holidaymakers to confidently organise visits to Glenshee to participate in snowsports."
A council response said: "Due to the proposed machine's ability to manufacture snow on any day where the temperature is below 15 degrees, it would follow that the Glenshee Ski Centre could provide more "skier days" than in recent years."
The move comes as a further boost for the area's snowsports industry after Highlands and Islands Enterprise invested £220,000 in a new piste grooming vehicle for Cairngorm Mountain resort earlier this week.
The pledge comes as the main route to the slopes – the funicular railway – remains out of action.
The new device will replace a 20-year-old machine, is more powerful and will deliver better fuel efficiency.