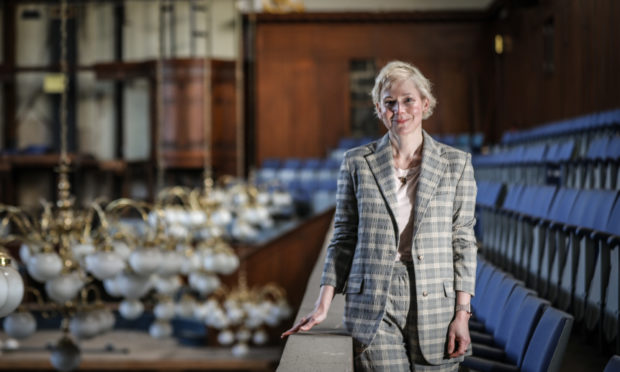 Perth and Kinross Council's culture chief has defended Horsecross Arts after damning ticket sales figures were revealed last week.
The Courier obtained a reponse to a freedom of information request which showed Perth Concert Hall had hosted just one sold-out show, by Scottish chart-topper Lewis Capaldi, since November last year.
The under fire arts charity generated just under £650,000 through the sale of 31,382 tickets for feature performances in the venue's 1,600-capacity Gannochy Auditorium between April and September, £350,000 less than the season before.
Almost 40% of performers drew in less than a quarter of the maximum capacity and some barely scraped over 100 tickets.
Crisis-hit operator Horsecross, which also runs Perth Theatre, has come under fire for its financial handling and for failing to put on productions with mass appeal but Fiona Robertson, the council's head of culture and communities, believes the venue's merit should not be judged purely by its commercial success.
She said: "Alongside this legitimate public interest in concerts and ticket sales, there's a bigger picture. The Concert Hall and Theatre are community assets first and foremost, and they exist for all our communities, not just for sell-out shows. It plays host to some of our proudest civic events.
"Two weeks ago, it was filled with Perth College UHI graduates, cheered on by their loved ones. Every year it welcomes 1,000 young business entrepreneurs and our young musicians make their debut on the Concert Hall stage after an intense residential week at music camp."
Ms Robertson has been at the helm of the charity on an interim basis since the local authority was forced to step in and pay the wages of 150 staff in August.
She said that the concert hall and theatre owed it to the population to present a mixed programme, and not necessarily a series of safe commercial bets.
"Horsecross can, and should, be experimental in its programmes," she said. " This is so important for building new audiences and encouraging people through the Concert Hall and Theatre doors for the first time and to come back again.
"Not everything can be commercially successful, but thanks to the generous support of organisations such as The Gannochy Trust and Stagecoach, Horsecross has been able to offer tickets and opportunities to many more people in recent years, particularly young people."
The operators were told to turn around their performance record and boost attendance figures in April, following serious concerns about poor financial management.
Ms Robertson said she and her colleagues were working hard to get the two landmark venues onto an even keel.
"Horsecross  has a major role to play in this alongside our other arts organisations, in which we are fortunate to have some of the best in Scotland. Of course, Horsecross must be financially sustainable and open to change," she added.
"That work is underway, and in the meantime let's not lose sight of the priceless wider role which the Concert Hall and Theatre play for the people of Perth and Kinross and beyond."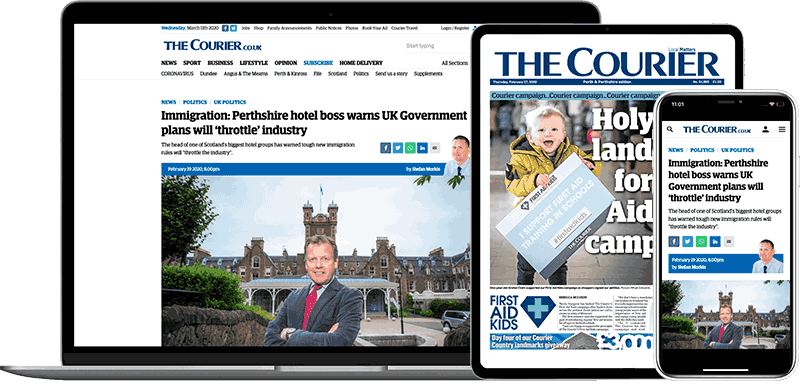 Help support quality local journalism … become a digital subscriber to The Courier
For as little as £5.99 a month you can access all of our content, including Premium articles.
Subscribe