 The head of Perth College has announced swingeing job cuts as part of an emergency cost-saving plan.
An estimated 21 people will be made redundant as the Fair City institution grapples with a £600,000 budget shortfall.
Principal Dr Margaret Cook has been in talks with staff and trade unions in an effort to secure long-term sustainability and fend off what she described as "extreme" financial challenges.
Trade union Unison said it was "gravely disappointed" that employees are now facing the axe and questioned the college board's financial decisions.
Unison is also calling for an independent review to assess what more, if anything, could have been done to avoid a cash-flow crisis.
According to an Audit Scotland study, which shows a widening gap between income and spending across the country's further education sector, Perth College is on course to overspend its budget by 5.7%, putting it among the poorest performers financially.
Dr Cook said: "While the college has stable recruitment, absorbing the operating costs has become extremely challenging and we need to identify ways of reducing our costs going forward.
"The value of savings required was finally confirmed in September 2019. We are estimating up to 21 redundancies, as we expect to redeploy as many staff within the organisation as possible to minimise the number of compulsory redundancies."
She said politicians including Pete Wishart MP had been invited to discuss the situation further.
"We have begun early consultations with our staff and with the trade unions on the range of proposals that we can implement in order to achieve these savings," she said.
"We will endeavour to achieve this with the least possible impact on our students and staff and remain committed to continuing to deliver an excellent student experience."
The college recently blamed "significant financial challenges" for its decision to shut learning centres in Crieff, Kinross and Blairgowrie.
A Unison spokesperson said: "We are gravely disappointed that our members will be facing redundancy as a result of a money-saving budget agreed by the Perth College UHI Board of Management.
"An amber warning about financial sustainability was issued in the Audit Scotland report of December 2018, and it is worrying that discussions with the recognised trade unions have only recently commenced."
The union's representative added: "Unison has expressed concern for the last two years about money being spent on consultants, on restructuring of senior management and human resources, and on non-essential estates upgrading.
"The changes to senior management and human resources have come at significant additional cost, yet those job roles appear to be ring-fenced against the current cuts.
"Our members are left quite rightly questioning whether the board – who have approved this job-cutting budget – have applied the appropriate levels of scrutiny and governance over finances."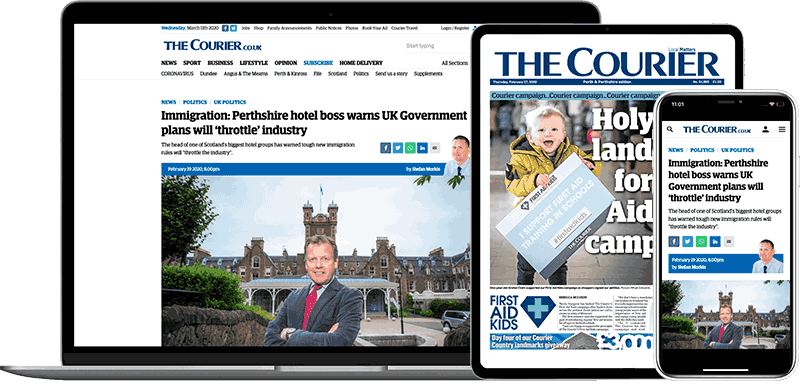 Help support quality local journalism … become a digital subscriber to The Courier
For as little as £5.99 a month you can access all of our content, including Premium articles.
Subscribe