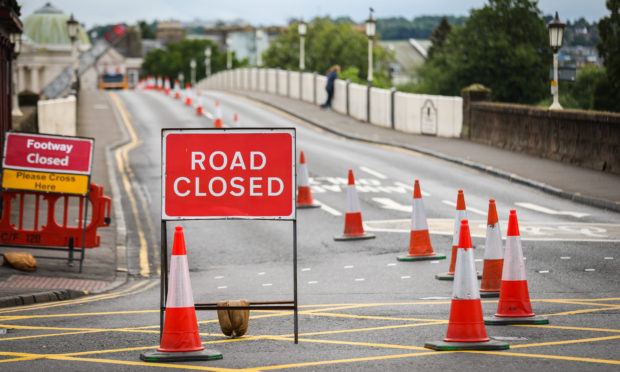 Vital repair work on two busy crossings over the River Tay will be delayed until 2024.
A start date to strengthen the Perth Bridge and Queen's Bridge will be confirmed this week but Perth and Kinross Council officers have recommended waiting until the Cross Tay Link Road is complete to reduce disruption.
Structural assessments of both the Perth bridges, revealed work is needed to maintain the busy links for years to come, although the local authority insists there is "no immediate risk to the public".
Repairs have been broken down into two categories main "above deck" strengthening works and less disruptive "below deck" repairs.
But the above deck work is not expected to begin until the Cross Tay Link Road has been completed, which is expected to be in around five years time.
Council officers say one of their main considerations is to ensure all possible measures are taken to minimise disruption to the city centre bridge users, while at the same time ensuring public safety.
The pair of landmark bridges were given an £850,000 check-up at the start of last year to identify upgrades needed.
Work is currently being undertaken on the Perth Bridge to finalise the installation of bollards to protect the "winged" footpaths.
At Wednesday's meeting of the council's environment and infrastructure committee, elected members will be asked to agree timings for the work.
However, officers say they will continue to closely monitor the condition of the bridges and should there be any significant changes, immediate action will be taken.
The less disruptive work to the underside of the bridges will be carried out before the link road has been constructed.
Angus Forbes, convener of the environment and infrastructure committee, said: "The structural works to the bridges are necessary, however, we understand and accept that in order to carry out the works there will be disruption to traffic both in and out of the city.
"The proposal to wait until the Cross Tay Link Road is built before carrying out the above deck works is based on expert advice and has been given with the assurance that there is no immediate risk to the public.
"We will closely monitor the condition of the bridges over the coming years and if there is any significant changes to the condition of the bridge during this time, we will take immediate action."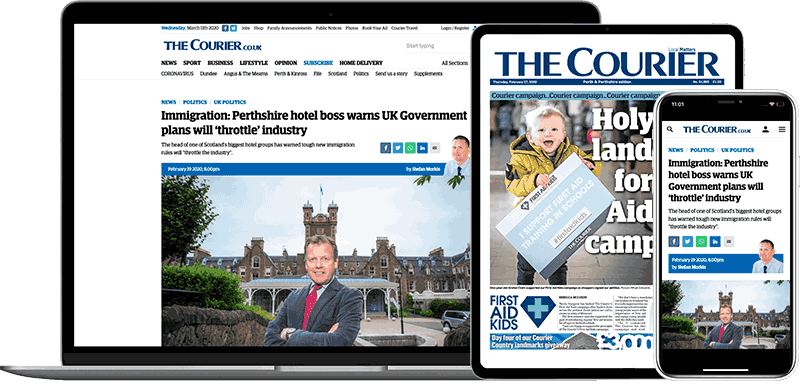 Help support quality local journalism … become a digital subscriber to The Courier
For as little as £5.99 a month you can access all of our content, including Premium articles.
Subscribe