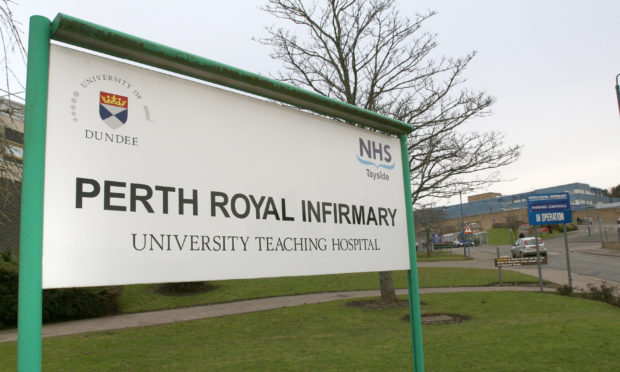 NHS Tayside is holding a series of exhibitions across the region as a three-month consultation into the future of orthopaedic services comes to a conclusion.
The health board began a review of spinal surgery services at around the same time as their only orthopaedic spinal surgeon left their position back in August.
As part of its wider Transforming Tayside plans, NHS Tayside is proposing to change where medics deliver orthopaedic surgery in the region, including planned and unplanned trauma operations.
Currently planned surgery patients receive an appointment at either PRI, Ninewells or Stracathro, with a small number sent to Glasgow.
NHS Tayside proposes PRI and Stracathro carry out the majority of routine procedures, becoming "centres of excellence", leaving Ninewells to handle only "more complex cases."
More planned operations at PRI could result in as many as 400 more per year by increasing planned theatre capacity and reducing waiting times.
For unplanned surgery, three quarters of cases are currently dealt with in Dundee, with the remainder, less urgent operations, completed at PRI.
Pop up events are being held across Tayside in these final weeks of the three-month consultation.
Community pop-up information stands for Shaping Orthopaedic Services where people can find out more and give their feedback are being held on the following dates:
NHS staff gave out information at Dundee's Overgate Shopping Centre on Thursday and are at Asda in Perth on Friday.
On Wednesday, a team will be at Morrisons in Arbroath from 10am until 4pm.
Professor Peter Stonebridge, Acting Medical Director at the health board, said: "Feedback on the proposals so far has been mainly positive but it is important that we hear the views of as many of our patients, staff and service users as possible to help us build services that are fit for the future."
People can also share their views by taking part in a short survey online.