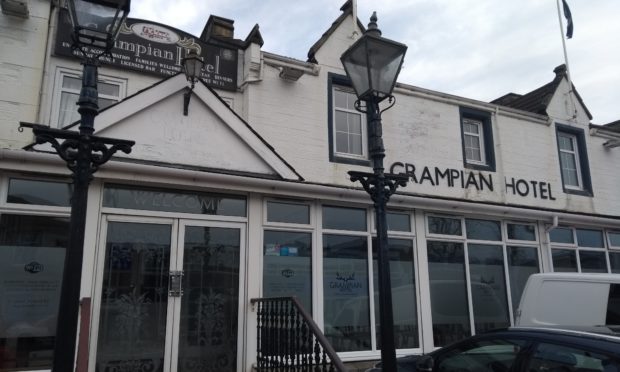 Mystery surrounds the future of a prominent Perth hotel which closed suddenly without informing patrons.
The Grampian Hotel in the city centre shut at the end of September, seemingly overnight.
Guests were not made aware the hotel had ceased trading and even this week were still turning up to stay, or for meetings, only to find the front doors locked.
It has been listed for sale online but one of the owners named in the advert claims she has had no dealings with the hotel "for months".
One nearby business owner said they believed the hotel had been closed since around September 27.
They said: "I've not seen anybody about but they're still getting their post delivered.
"There's been people coming for meetings but the doors are locked. It's a bit of a mystery and it's a bit poor that they haven't been in touch with some people."
The Shetland Pony Stud Book Society, also based in York Place, had booked the hotel to host their judges seminar event on Saturday but were forced to move it to their offices after finding out the property had shut down.
A spokesperson for the group said: "We were informed two weeks ago that the hotel was closed and that we would have to find an alternative for accommodation for our event."
Hotel guest Jeff Curtis wrote a review of the hotel after staying there in September before it closed.
In his four-star review the guest noted: "The hotel is not currently serving dinner as they were not getting enough business."
The 13 bedroom hotel is listed for sale by McEwan Fraser Legal for £399,955 and this week appeared on Google as permanently closed.
However there are no posters or For Sale signs at the location to inform visitors the hotel is no longer operational.
In the online sales pitch the property is described as a "three-star family run hotel" owned by Duncan and Claire McFarlane.
The Courier contacted Ms McFarlane on Friday who stated she had "not had anything to do with the hotel for months".
In May 2007 is was announced the Grampian Hotel was under new ownership after being closed since the previous December.
Following a £75,000 refurbishment the proprietors, Duncan and Claire McFarlane said they were keen to re-establish the hotel as a major venue for weddings in the city.
It is believed the Grampian was also on the market around seven years ago but did not change ownership at that time.
McEwan Fraser Legal said it was for the owners to comment.