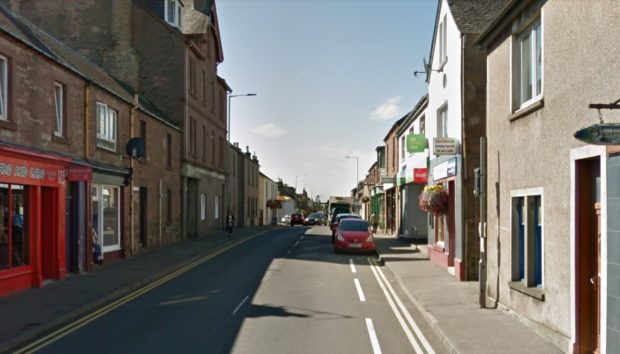 A pub-goer punched a fellow drinker in the face because he thought he had laughed at him.
Ross Ewan lashed out after two other drinkers had a disagreement outside a pub in Blairgowrie.
As the group reconciled one of the other men laughed, which Ewan believed was aimed at him.
Yesterday at court the 37-year-old pled guilty to assault.
Depute fiscal Robbie Brown told the court: "The complainer has been out at one of the public houses in the area and at that point he met with somebody he knew.
"There was another man who asked the complainer to go outside, where he challenged him to a fight. The fight didn't happen but someone said something which caused the complainer to laugh.
"The accused thought the laughter was at him and without any warning or provocation he struck the complainer. The complainer suffered a broken nose."
Solicitor Paul Ralph, defending, said Ewan had initially been trying to prevent the fight.
He said: "Mr Ewan had tried to separate the two of them but the laughter triggered his actions.
"Later the complainer's sister contacted him and he admitted it."
Ewan, of Glenshee Drive, Blairgowrie, admitted assaulting John Black in Perth Street by punching him in the head to his injury on July 21.
Sheriff William Wood told him: "You can't go around hitting people because you don't like their response."
He fined Ewan £600 and ordered him to pay £300 in compensation.