 Two weeks ago, Perth College principal Dr Margaret Cook tweeted a photograph of a flash looking BMW convertible.
"Couldn't resist any longer," she posted, with the hashtag: Always wanted a sports car.
It wasn't great timing.
The tweet has this week been branded by trade union Unison as "insensitive", given that – at the time – Dr Cook was preparing a staffing shake-up to address a £600,000 budget shortfall.
The results of the review were released to staff on Tuesday afternoon, with the grim news that 21 people will be made redundant.
The report was understandably met with anger, frustration and plenty of questions from union reps and politicians.
Unison has already called for an independent inquiry to put the college's financial management decisions under a microscope.
Given the recent controversy over the closure of learning centres in Crieff, Blairgowrie and Kinross – and news that the recently opened Academy of Sport and Wellbeing has been "haemorrhaging" some £400,000 a year – there certainly needs to be some kind of probe to establish how the college got into this financial quagmire in the first place – and then look for ways of lifting it out.
Another question that needs to be explored is how long did the college knew about these issues, and what was done to prepare for them? Why were staff, students and stakeholders kept in the dark, according to teachers' union EIS-FELA?
It's no secret that Scotland's further education sector is facing some extreme challenges, and perhaps swingeing cuts at Perth College were unavoidable.
In June, Audit Scotland warned most of the country's colleges were facing hefty deficits over the next five years.
Auditor General for Scotland Caroline Gardner said institutions like Perth College were increasingly dependent on public funding to cover their costs. She said it was likely that the gap between income and spending would continue to widen without action.
The financial crisis that has engulfed Perth College will obviously have a direct impact on staff and students, but there could be wider implications.
The college has a big role to play in Perth's plans for the future, with the city centre's nightlife dependent on better integration with the student population.
An open inquiry could help rebuild trust in the establishment, and get it back onto firmer soil.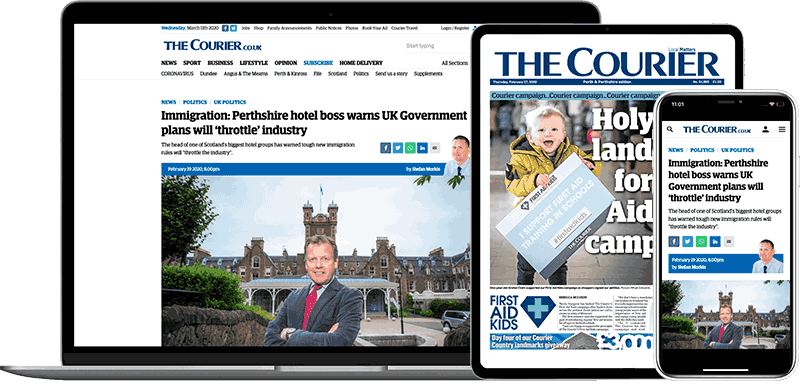 Help support quality local journalism … become a digital subscriber to The Courier
For as little as £5.99 a month you can access all of our content, including Premium articles.
Subscribe