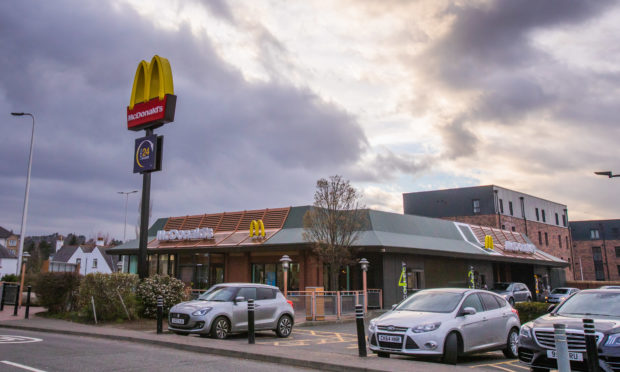 The father of a Perth hit-and-run victim has called for the driver to hand themselves in.
A police investigation has been launched after a man suffered serious leg injuries in the hit and run outside the McDonald's on Dunkeld Road on Tuesday night.
Emergency services were made aware of the collision at around 9.40pm but the driver had fled the scene.
The vehicle, understood by investigators to be a light coloured van, struck a 22-year-old man outside the fast food restaurant.
The victim was taken to Ninewells Hospital in Dundee where he received treatment for what has been described as "a serious leg injury" by police.
His father Graham Holden confirmed the wound was not life-threatening.
---

---
The driver of the vehicle failed to stop at the scene of the incident, and officers are now attempting to track them down.
Mr Holden shared The Courier's witness appeal on Facebook yesterday, asking for "any information in regards to who done this to my son, who ran him over and drove away."
Hunt on for van driver after man taken to Ninewells seriously injured in Perth hit and run
He added: "Please, if you know who [did this], let the police know.
"To the driver of the light coloured van who knocked my son down on the Dunkeld Road last night and drove away, my advice to you right now if you are reading this would be to hand yourself in.
"My son has been left very badly injured but it's not life threatening thankfully.
"What a disgusting thing to do."
Mr Holden confirmed in the comments that his son Jamie's "right leg is buckled" and that he would be undergoing surgery on Wednesday.
He posted: "What kind of person will run someone over and just leave him in the middle of the road? I feel sick."
Mr Holden also suggested that police were confident the driver could be traced.
A full probe into the incident is now under way.
Sergeant Paul Taylor, of the road policing unit, said: "We're appealing to anyone who witnessed this incident to come forward.
"We are particularly interested in speaking to the driver of a light coloured van, which is known to have been in the area at the time and if anyone has any information about this incident please contact us."
Anyone with information should contact police on 101 quoting incident number 3919 of 29 October or call Crimestoppers anonymously on 0800 555 111.
---

---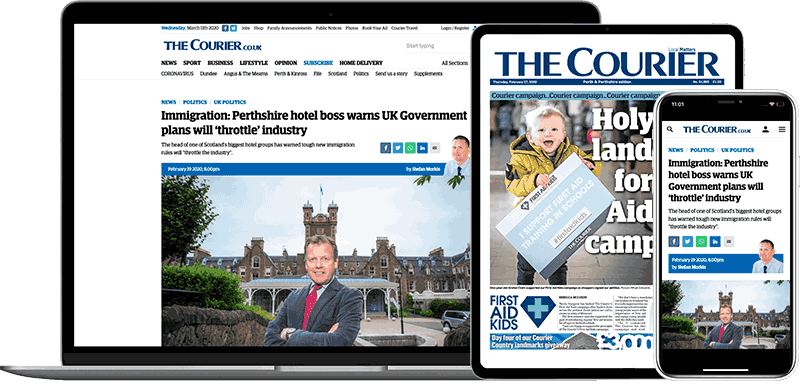 Help support quality local journalism … become a digital subscriber to The Courier
For as little as £5.99 a month you can access all of our content, including Premium articles.
Subscribe