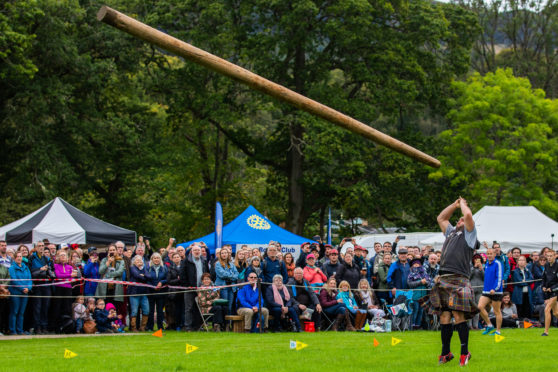 Highland Games chiefs have said they will not be moving into a planned £1million Perthshire cultural centre after the "out of the blue" arrival of the Tay Cities project.
The Crieff proposal emerged as part of a £3million funding announcement which triggered controversy when projects for Perthshire and Fife were revealed as the destination for cash which Angus Council believed was destined to stay in Arbroath.
Alongside a £1.6m boost for  tourist attraction Aero Space Kinross and other projects was a £1m announcement for the creation of a purpose-built Crieff International Highland Centre.
Destined to be the first of its kind in Scotland, it will be a world base for Highland sports, dance and music.
But Scottish Highland Games Association (SHGA) officials were  confused to learn it could also be their new headquarters, saying they knew nothing about the scheme until reading about the fanfare funding announcement.
A leading official said the association, which represents 60 games across Scotland, has "no plans" to set up a new headquarters – particularly after the unveiling of a £2m attraction at the home of the world's most famous Highland gathering in Braemar earlier this year.
SHGA vice president Charlie Murray said: "There was never any discussion about this centre at any of our meetings, so it was a bolt out of the blue when we read about these plans."
"The committee of the Crieff games is going to have a say in what's going to happen there, but we'll not be part of it.
"We hold meetings in Perth because it's geographically a good thing to get attendees from games coming in all directions on the A9, but we've no plans to have a headquarters at Crieff.
Mr Murray, the chairman of Strathmore Games held at Glamis Castle, also said the opening of the Braemar attraction had made it a must-see destination for fans of the traditional spectacle.
"It's difficult to see how something at Crieff would fare against the wonderful pavilion which has already been created at Braemar," he said.
Regalia, medals and trophies are now under one roof in a spectacular setting there, following a project driven by the Braemar Royal Highland Charity, which owns and runs the Braemar Gathering.
The August event is a favourite with the royals and the Duke of Rothesay, who is patron of the SHGA, took a close interest in the development of the Braemar pavilion.
Perth and Kinross Council said they had not been part of the talks around the Crieff Highland centre plan.
"This was a project being promoted directly by the UK Government and neither the council nor the Tay City Deal team have been involved in the detail of any of these discussions," said a spokesperson.
A UK Government spokesperson said: "We are pleased to be able to invest £1 million in a new Highland Centre in Crieff, an ambitious project which will provide a range of services and involve a number of organisations.
"This work is at an early stage – the team behind project will now undertake a feasibility study, and will be speaking to a number of potential partners as part of that."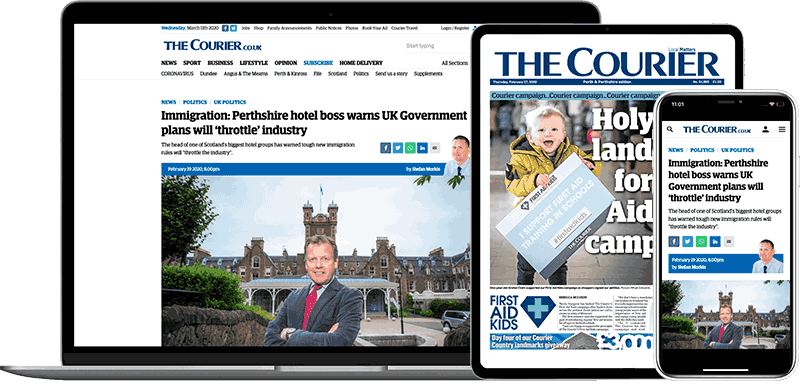 Help support quality local journalism … become a digital subscriber to The Courier
For as little as £5.99 a month you can access all of our content, including Premium articles.
Subscribe