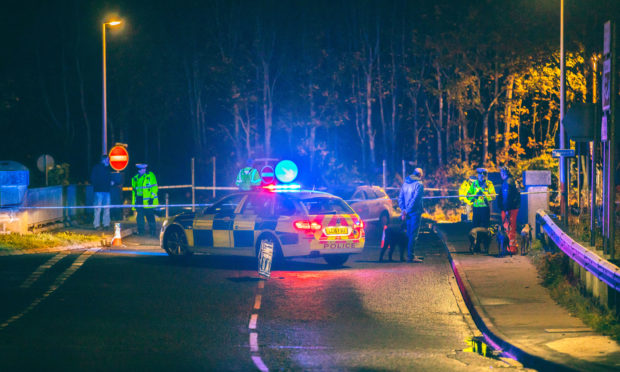 A local resident has recalled the moment a lorry hauling a crane crashed into a flyover on a Tayside dual carriageway.
It is feared serious structural impairment may have been caused to the bridge at St Madoes in the collision on the A90 Perth to Dundee road.
A water main was also hit, knocking out the water supply to some residents.
The eastbound carriageway and the road over the bridge between St Madoes and Glencarse were closed following the smash at 4.40pm.
A low-loader was carrying the crane between Perth and Dundee when it struck the underside of the flyover.
It is not thought anyone in either the lorry or another vehicle involved in the collision was hurt.
On Thursday, police warned motorists heading towards Dundee to avoid the area.
A structural engineer was dispatched to assess the damage and Scottish Water sent a team to return supply to people in the St Madoes and Glencarse area.
Lane closures will be in place once again on Friday with the flyover closed "for the foreseeable future".
Bruce Macdougall, 45, who lives in St Madoes, heard the crash and rushed to see what had happened.
He said: "I was in the kitchen when I heard a massive bang.
"A low-loader was coming from Perth to Dundee with a crane on it and the crane was too big for the bridge.
"We came up and we saw all the emergency vehicles and there was a flow of water on the bridge."
He feared the bridge could be closed for weeks, but said the consequences could have been tragic had the crane been knocked from the lorry.
He said: "I'm really, really surprised that the crane hasn't come off and smashed into cars.
"It could have been a lot worse."
Fears A90 flyover is seriously damaged as police and firefighters respond to crane crash
A90 flyover to be closed 'for foreseeable future' and further lane closures in place following dramatic crash
On Thursday evening Tayside Police said: "Due to an ongoing incident on the A90 eastbound direction (travelling to Dundee) the carriageway is closed to all traffic.
"Police Scotland and Bear Scotland are aware of the incident and local diversions will be put in place.
"At this time it is unknown how long the road will be closed and drivers are advised to avoid the area."
After the collision, the low-loader and crane could be seen sitting in the dual carriageway around 90ft east of the flyover.
For the latest on this story click here.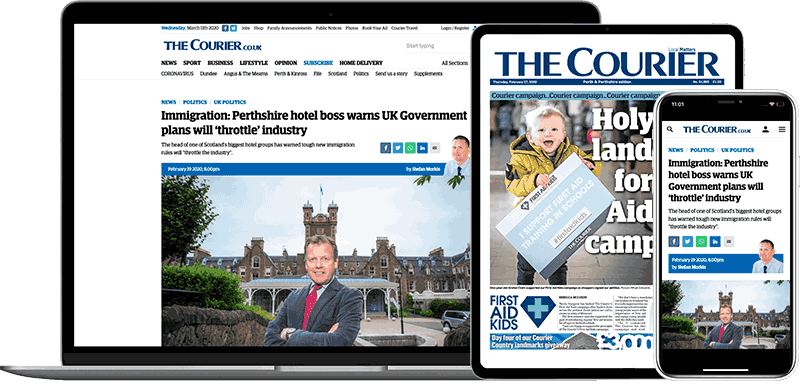 Help support quality local journalism … become a digital subscriber to The Courier
For as little as £5.99 a month you can access all of our content, including Premium articles.
Subscribe