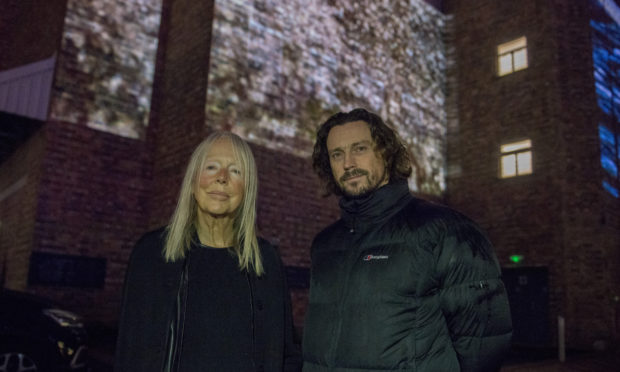 A new artwork has been unveiled in Perth city centre following an international competition.
Fife artists Elizabeth Ogilvie and Rob Page saw off entrants from as far afield as America, Russia and Australia to claim victory in the contest run by Culture Perth and Kinross.
The new installation in the city's Burt's Vennel is called Meander and is a tribute to the River Tay.
It was unveiled by SNP MSP for Perthshire North, John Swinney.
The work incorporates abstract imagery inspired by the river and provides an ever changing spectacle.
The artists said they hoped onlookers would reflect on the river and reconsider their surroundings and how they see the world.
They said: "We hope it will encourage people to spend more time with the river."
Elzabeth Ogilvie is an environmental artist, who works with a fusion of art, architecture and science and has exhibited her work across the UK and internationally.
Rob Page combines his artistic endeavours with film-making and aims to explore the human experience. He has worked alongside a range of international artists and film-makers.
The artists drew their inspiration for Meander from Perth's Patrick Geddes, an environmentalist and thinker who lived on the Kinnoull hillside overlooking the Fair City.
His ideas are recognised as trailblazing in the fields of environmentalism, sustainability and the arts.
Mr Swinney said: "I was honoured to open this commission, and to see first-hand the transformative effect that 'Meander' will have on Perth's city centre.
"This evocative piece will resonate with the public, and will only enhance Perth's burgeoning reputation as a Scottish cultural hotspot.
"My warmest congratulations go to all those involved in bringing this significant piece of work to fruition, and I pay particular tribute to Elizabeth and Rob for their creativity and skill."
The unveiling of Meander was free for the public to attend, and marked the official launch and a celebration of Perth's contemporary arts.
A full programme of performers and speakers included Perthshire poet John Plunkett, who was commissioned to write a poem inspired by Meander.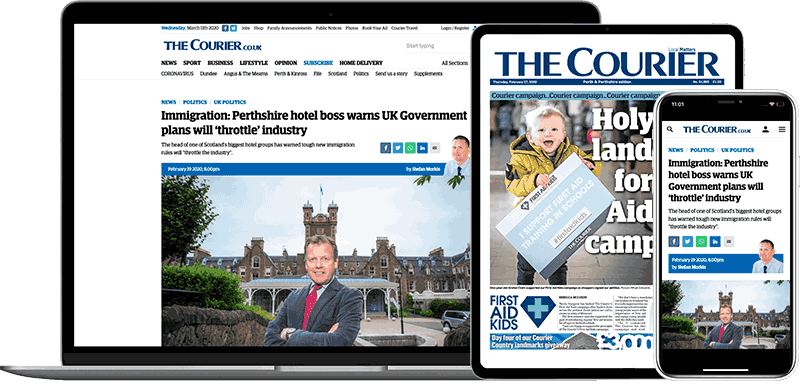 Help support quality local journalism … become a digital subscriber to The Courier
For as little as £5.99 a month you can access all of our content, including Premium articles.
Subscribe