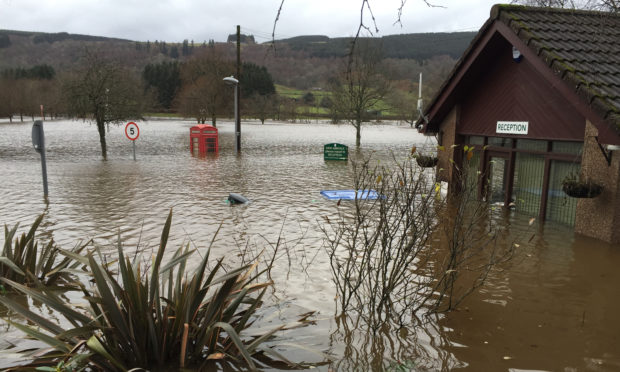 Locals in highland Perthshire will be given a say in the design of proposed new flood defences in their area.
Councillers have voted to approve plans to include Aberfeldy and Pitlochry in an £8 million flood defence strategy to protect hundreds of "at risk" homes.
A meeting of the Enterprise and Infrastructure committee heard that nearly 300 houses and 115 businesses could be swamped in the event of a one-in-200 year flood.  A similar flood in Alyth in 2015 caused millions of pounds worth of damage.
Highland ward councillor John Duff urged locals to get involved in the planning.
He said: "The installation of flood defences in Pitlochry and Aberfeldy would be among the most significant developments in these towns for many years.
"Residents and businesses will have the opportunity to contribute to the design and impact of these defences should they go ahead and I would urge the local population to ensure their views are considered when the time comes."
The council will now send submissions for the Scottish Environment Protection Agency (Sepa), calling for Pitlochry and Aberfeldy to be included on a national list of priority flood risk areas.
Councillors also want to see the towns included in the next Tay Flood Risk Management Strategy, which is due to be published in December 2021.
Consultants were tasked by the local authority to carry out flood studies in both towns.
In Pitlochry, proposals include removing a watercourse diversion between the upper reaches of the Kinnaird Burn and the Moulin Burn, and creating "woody debris structures" or "tree traps" to reduce the risk of bridges and culverts being blocked further downstream.
Flood walls are also proposed on the eastern bank of the Moulin Burn – at Kirkmichael Road – and on the eastern bank of the Kinnaird Burn at Blair Atholl distillery.
The work in Pitlochry would cost around £2.73m.
A £5.3m action plan for Aberfeldy includes around a kilometre of new walls at Tayside Place, Tayside Crescent and along the Moness Burn, and a flood embankment next to the former slaughterhouse in Appin Place.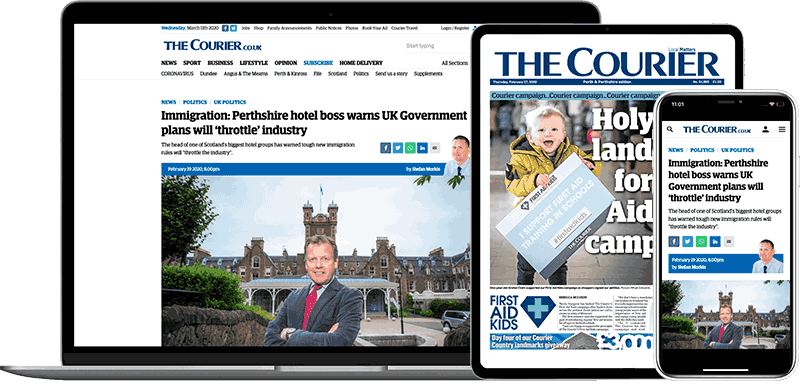 Help support quality local journalism … become a digital subscriber to The Courier
For as little as £5.99 a month you can access all of our content, including Premium articles.
Subscribe