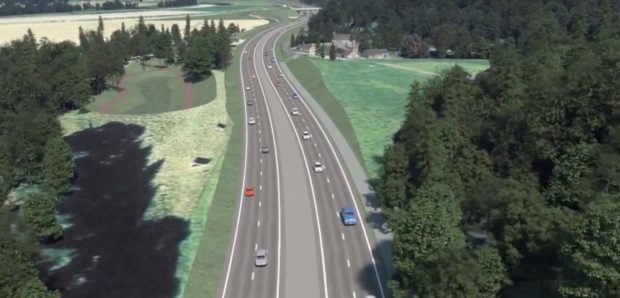 The operators of a prime salmon beat on the River Tay are standing firm against multi-billion-pound plans to upgrade the A9 in Highland Perthshire.
Bosses at Dalmarnock Fishings insist current proposals for the Scottish Government's dualling project will damage business, and make their fishing rights "effectively unusable" during construction.
An inquiry aimed at resolving complaints about the five-mile stretch between Tay Crossing and Ballinluig was due to begin in Pitlochry on Monday.
But the hearing was cancelled at the eleventh hour after most of the main opponents withdrew their objections.
These included Ballinluig-based agricultural firm Laird Contractors, which originally complained that it would have to give up arable land used for growing feed crops and straw production.
Network Rail had also objected about the proposed access rights at three level crossings.
Agents for both confirmed their objections had been withdrawn after agreements were reached with Transport Scotland.
Dalmarnock Fishing has refused to drop its objection, but told Scottish Ministers it would not need to be debated at a formal hearing.
Consultant Ian Kelly, representing the fishery, owners the Carr family and holiday cottage letting business Fish-Tay, told the government's Planning and Environmental Appeals Division: "My clients have absolutely no intention of being drawn into what is, in their view, a clearly unnecessary use of scarce public money and even more scarce private money."
He said the remaining bone of contention is the impact on the operation of the beat.
"It is clear that there are many locations along the beat where the constructive activities will be very close to the beat, and where there will be construction vehicles using the existing tracks," he said.
"Anglers, with a choice of where to fish, will choose a location that is quieter over a location where there are major construction activities at their backs.
"Whilst it is accepted that diminution in the value of a business is a matter for compensation, the issue that actually concerns the objector at this stage is whether that diminution effect is something that could reasonably have been avoided had there been a design principle to that effect in the first place."
A spokesman for the appeals department confirmed this week's inquiry had been cancelled.
"The reporter will now go on to prepare his report for Scottish
Ministers," he said.
"This will take into account all outstanding written objections which have not been withdrawn."
A Transport Scotland spokesman said: "Effective engagement with affected parties is a key part of the statutory process and we have been negotiating with objectors to try and resolve objections where possible."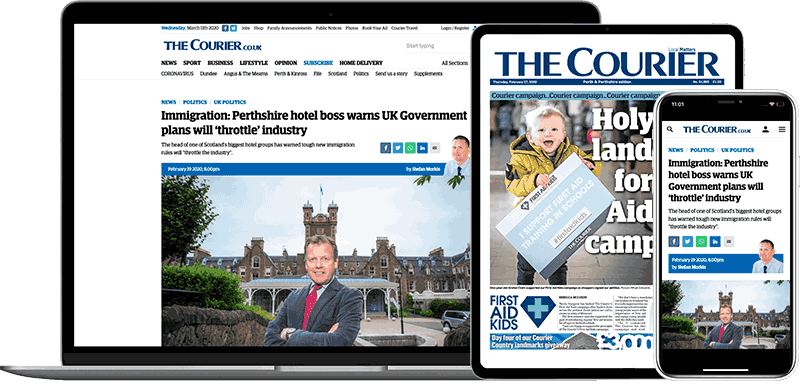 Help support quality local journalism … become a digital subscriber to The Courier
For as little as £5.99 a month you can access all of our content, including Premium articles.
Subscribe