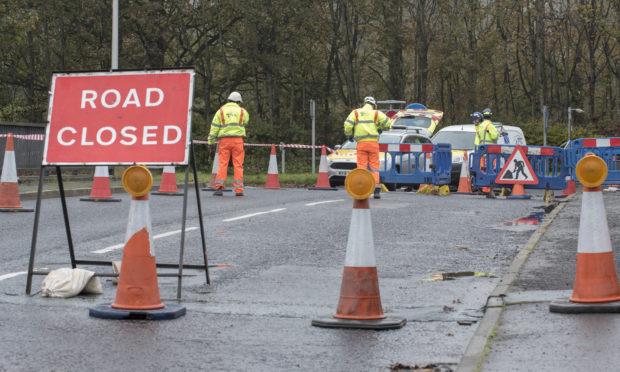 Roads bosses have begun drawing up fresh designs for a Perthshire bridge which has been closed to all but emergency services vehicles following a crash.
The A90 flyover at St Madoes has been partially blocked since Thursday night when it was damaged in a collision involving a flatbed truck transporting an excavator.
Major detours expected as A90 flyover at St Madoes closed indefinitely following excavator crash investigation
Nobody was injured in the accident but the road was closed for almost 12 hours as a major cleanup was carried out. The disruption was made worse by a water main which burst.
Perth and Kinross Council and Bear Scotland engineers inspected the site on Friday morning and made the decision to ban all non emergency-service traffic from crossing the structure.
Bear Scotland said yesterday it was working on new designs for the crossing. The ideas are still at an early stage and no timescale or price tag has been put on the restoration project yet.
The repairs will centre on two beams which were significantly damaged, as well as an area of washout under the local road which was caused by the water main.
Fears A90 flyover is seriously damaged as police and firefighters respond to crane crash
A spokesperson for Bear Scotland said:  "Engineers are working to create a programme of repairs for the structure which will be implemented once designs are finalised.
"Assessments are still ongoing and at present we have no timescale available as to when repairs will take place or their total cost.
The bridge has been deemed stable enough for pedestrians and cyclists to cross from St Madoes to Glencarse.
The dual carriageway underneath remains fully open in both directions.
Access to the slip road at the western end of St Madoes, which takes traffic on to and off the southbound carriageway has reopened. The turn-off from the northbound carriageway into Glencarse remains open.
Motorists intending to reach St Madoes from Perth or Glencarse from Dundee are advised to use the flyovers at Glendoick and Kinfauns respectively.
The Bear spokesperson added: "Safety remains our number one priority and the bridge will remain closed to traffic until the structure is repaired and we are satisfied it is safe. Pedestrians and cyclists can still cross the bridge."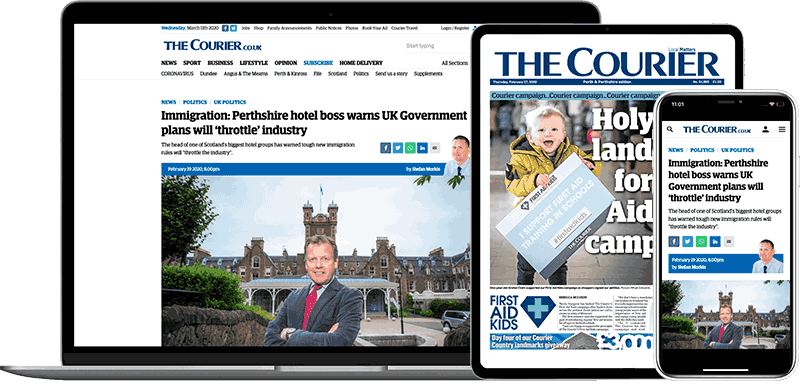 Help support quality local journalism … become a digital subscriber to The Courier
For as little as £5.99 a month you can access all of our content, including Premium articles.
Subscribe