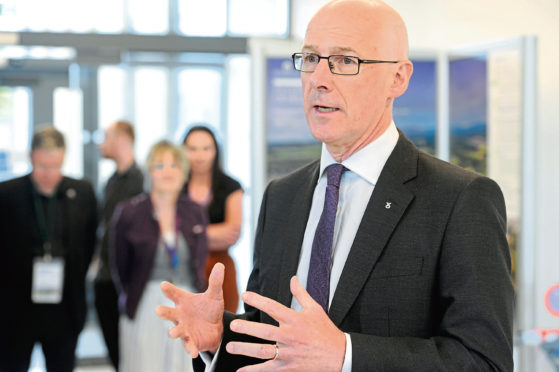 Pressure is growing to hold a public inquiry into financial management at crisis-hit Perth College
Public service union Unison called for a probe last month after Principal Dr Margaret Cook announced a series of job losses as part of a cost-saving drive.
The institution, part of the University of Highlands and Islands, needs to make savings of £600,000.
Tory MP Luke Graham has now backed Unison and called on Education Secretary John Swinney to conduct an independent review of college governance.
In his letter, he urges Mr Swinney to impose "emergency measures" at his disposal to launch an "independent, external review of management, governance and financial arrangements".
Mr Graham, who represents Ochil and South Perthshire, said: "The financial problems  Perth College is experiencing must be addressed.
"People are now at risk of losing their jobs and we need the answers as to how we actually got into this position in the first place.
"John Swinney should use the powers that have been invested in him by Nicola Sturgeon and find answers for both my constituents and his.
"Perth College should be a great resource and provider of opportunities for my constituents. I want to ensure it continues to be."
An estimated 21 people will be made redundant as the establishment deals with the budget shortfall.
Unison has meanwhile written to the college board, asking for "an urgent extraordinary meeting" to establish the facts around the situation.
"Our members are rightly demanding answers around what they perceive as potential governance failings," the letter states.
However, the college's board has responded, claiming it would be "inappropriate" to meet while the consultation was ongoing.
Unison's spokesperson said: "Unison is frustrated and disappointed at the apparent inertia from the board of management at Perth College.
"Despite numerous press reports, several requests for the board to act, and now a vote of no confidence from our EIS-FELA colleagues, the board seem incapable of taking decisive action.
"The board has stewardship over significant public funding and is meant to protect staff and stakeholder interests.
"It is time they stepped up to the commitments they have made as board members, and intervene in this crisis."
Dr Cook said she was in the process of setting up a meeting with Mr Swinney.
"We remain committed to a consultation period with staff, trade unions and a range of stakeholders on the content of the proposals that will form our plan moving forward," she said.
A Scottish Government spokeswoman added: "We are being kept fully advised on the situation at Perth College by the Scottish Funding Council, who are working in partnership with regional strategic body, the University of the Highlands and Islands.
"Ministers are clear that it is a priority for these organisations to analyse the underlying issues and identify the best way forward."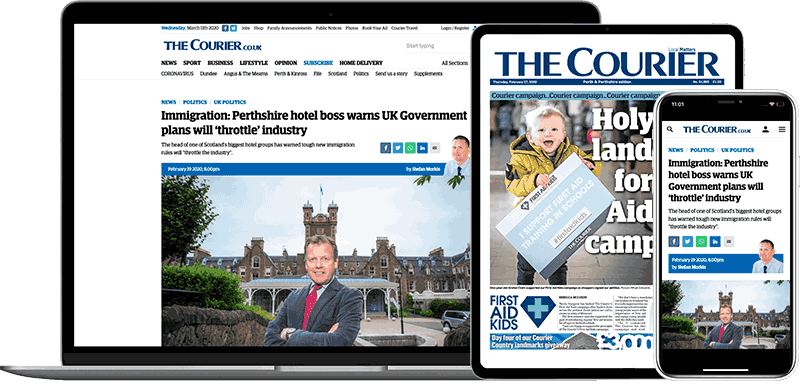 Help support quality local journalism … become a digital subscriber to The Courier
For as little as £5.99 a month you can access all of our content, including Premium articles.
Subscribe