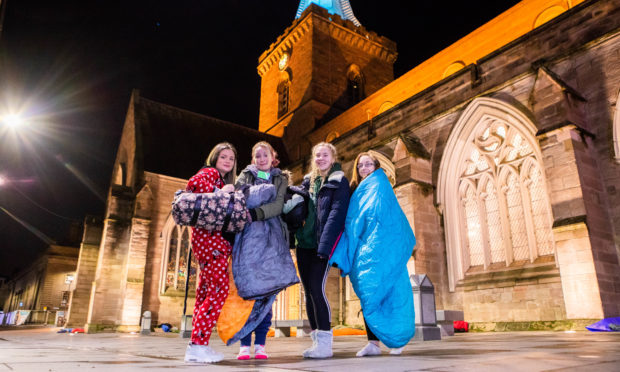 Dozens of residents will wrap up warm and brace the wintry night's wrath as they sleep under the stars this month to help tackle homelessness in Perth.
Fair City charity Churches Action for The Homeless (CATH) is holding its fourth annual Sleep Out, at which participants camp in a sleeping bag around St John's Kirk in Perth city centre.
The event is a major fundraiser for the Christian charity, which uses the money to improve living standards for people across Perthshire.
Set to take place on November 20, steely snoozers will pitch up for the night in the alcoves around the exterior of the iconic Perth church, settling down for the night at around 7pm.
The group will spend the night in possibly freezing temperatures, like homeless people across Scotland will experience all winter, before being allowed into the church to warm up at 6am the following morning.
Last year, 73 determined dozers spent the night kipping outside the kirk, raising more than £14,000.
As the event continues to grow, organisers want to see as many as 100 plucky participants join in this year.
Graham Taylor, the charity's head of services, said: "We're really looking forward to this year's event. It's become an annual event for us and it brings a lot of organisations together.
"It's great that people are willing to brace the freezing cold temperatures, and it's a good way for people to dip their toes into what it is like to be homeless in Scotland at this time of year.
"The event is very beneficial to us and the funds go a long way towards supporting the local community.
"There is tonnes for us to prepare behind the scenes and it's very exciting. We're hoping for a similar number to last year or more."
Graham has stressed that the event cannot be compared to larger sleep outs such as the Social Bite sleep out in Edinburgh, but says the team behind the project is working towards the same aim of improving life for people who are homeless.
"I think one of the important things is not to compare it to other sleep outs. This is done on a local level and all the money raised stays in Perth and Kinross.
"Homelessness is an issue throughout Scotland and Perth is no different."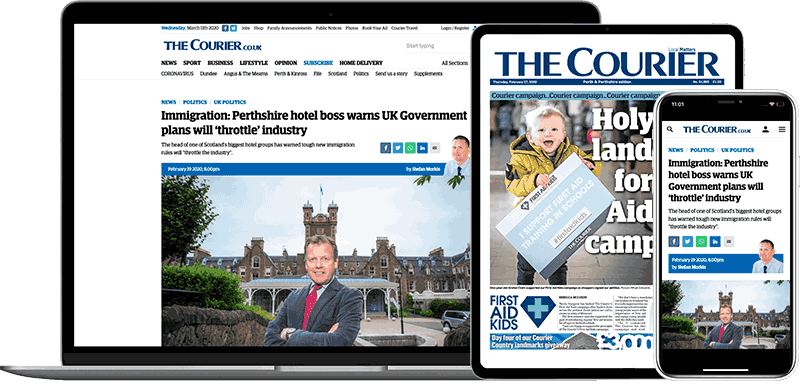 Help support quality local journalism … become a digital subscriber to The Courier
For as little as £5.99 a month you can access all of our content, including Premium articles.
Subscribe