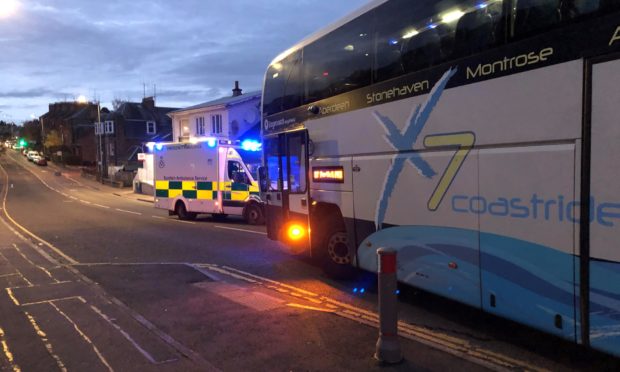 Emergency services have raced to Jeanfield Road in Perth after a woman was struck by a bus.
Police were contacted at 4.05pm on Wednesday after the woman was hit by what is understood to be a double decker bus near PRI.
A spokesperson for the force said: "We were called at around 4.05pm to Jeanfield Road following a report of a woman involved in a collision with a bus.
"Officers are arriving at the scene and we cannot confirm if there have been any injuries at this point."
The woman has been treated for minor injuries.